Destiny: The Taken King is number one in the UK
Forza 6 and Pro Evolution Soccer 2016 have to settle for runner-up medals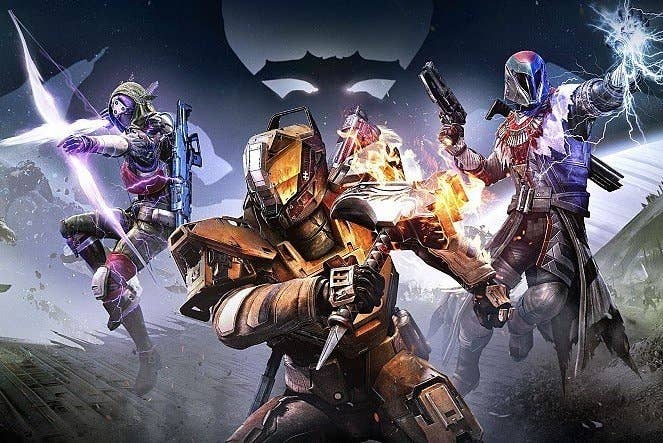 Destiny: The Taken King was the number one retail game in the UK last week, beating both Forza 6 and Pro Evolution Soccer 2016 to the top spot.
Given that The Taken King is actually supplementary content for Bungie's Destiny, launched a year ago, makes this result particularly impressive. According to information released by Ukie and Gfk Chart-Track, The Taken King's sales were around 16 per cent of the full game's debut week.
That was enough to trump Turn 10's Forza Motorsport 6 and Konami's Pro Evolution Soccer 2016, which placed in second and third respectively.
There are a couple of relevant facts to consider, however. First, Destiny: The Taken King was released on Tuesday September 15, giving it a headstart over its nearest rivals, both of which were launched on Friday September 18. One suspects that this point was not lost on Activision.
Second, Forza 6 is exclusive to Xbox One, which is trailing the PlayStation 4 in this generation by a significant margin. To illustrate the point, 57 per cent of The Taken King's sales were on PS4, versus 34 per cent on Xbox One. The fact that Forza 6 placed behind an expansion pack is not necessarily an indicator of its overall success.
Only one other new entry made it into the top 10: Alternative Software's Rugby League Live 3, which charted in ninth place thanks to a release timed to coincide with the Rugby World Cup. EA's NHL 16 entered at number 15.
| Last Week | This Week | Title |
| --- | --- | --- |
| New Entry | 1 | Destiny: The Taken King |
| New Entry | 2 | Forza Motorsport 6 |
| New Entry | 3 | Pro Evolution Soccer 2016 |
| 1 | 4 | Metal Gear Solid 5: The Phantom Pain |
| 3 | 5 | Mad Max |
| 2 | 6 | Super Mario Maker |
| 7 | 7 | Grand Theft Auto V |
| 4 | 8 | Disney Infinity 3.0 |
| New Entry | 9 | Rugby League Live 6 |
| 8 | 10 | Lego Jurassic World |