Guillermo del Toro's InSane finds new home
Filmmaker says game looks to be picked up by first company he met with after THQ dropped it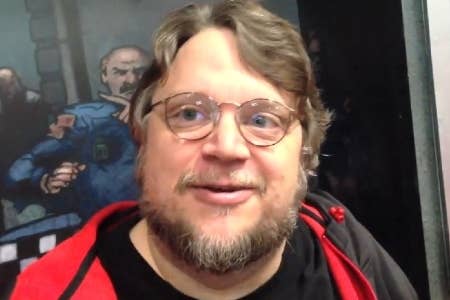 Guillermo del Toro's inSane could be back on track. In an IGN interview last week, the filmmaker said he had found a new developer for the project.
"We were going to go to a lot of developers after THQ, but it seems like we're going to be developing it after the first meeting we had," del Toro said. "I can't disclose where it was, but we went to a great developer on the first meeting and it seems that they're picking it up because they love the package."
One developer likely on del Toro's wishlist was Valve. When asked at the New York Comic-Con last month who his ideal partner would be for InSane, del Toro said he was a fan of Valve, specifically Portal and Left 4 Dead. The director's love of Portal was such that he cast Ellen McLain, voice of series antagonist GLaDOS, as the voice of a computer AI in his next film, Pacific Rim.
Wherever InSane has landed, it won't hit shelves anytime soon.
"We put a good year and a half into it and we have the universe quite figured out, but we are now going to take that and start doing all the leg work with coding it, creating the engine, and starting to test it," del Toro said. "It's going to take a good two years of modeling and rendering and creating the environments and all of that."
InSane was originally announced late in 2010, with THQ publishing and Saints Row studio Volition developing. As part of a refocusing on the company's core gaming business, THQ shelved the project in August, sending the IP rights back to del Toro in the process.