Guillermo del Toro shopping InSane
Filmmaker says he's still trying to get axed THQ project made, suggests Valve as dream developer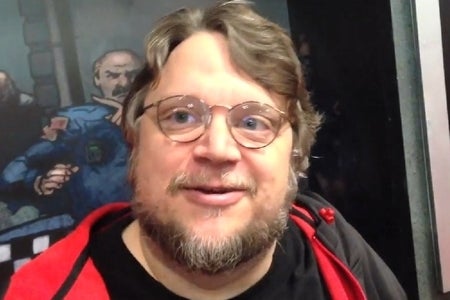 THQ killed the Guillero del Toro game InSane in August, but like any good horror villain, it didn't stay dead for long. As reported by Kotaku, del Toro confirmed at the New York Comic Con this week that he was still trying to get the project made.
"Now we are talking to developers," del Toro said. "When something doesn't happen in one way, I just continuing pursuing it in another way if I own the property and control it."
The Pan's Labyrinth director said that was exactly what happened with his vampire tale The Strain. He originally pitched it to Fox, but after they passed on it, he and collaborator Chuck Hogan reworked it as a trilogy of books. Fox would eventually have a change of heart, as last month the company agreed to make an FX network TV show based on the books with del Toro directing the pilot himself.
When asked who his ideal developer would be for Insane, del Toro confessed to being a big fan of Valve, noting that "Portal and Left 4 Dead have been instrumental family experiences at my house." In fact, it was del Toro's appreciation for Portal that led him to cast Ellen McLain, the voice of series antagonist GLaDOS, as the voice of a computer AI in his new film, Pacific Rim.