Defiance TV show renewed for third season
Trion Worlds' ambitious MMO will continue to influence events in the show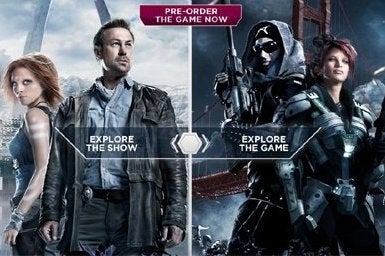 The television component of the hybrid entertainment IP Defiance has been renewed for a third season.
The new season will air on SyFy in 2015. In theory, the TV show and the game could be separated if one or the other stopped performing, but the actions of players in the game feed directly into the plot of the show, so this renewal can only be good news for Trion Worlds' MMO.
"We've always had it in the back of our heads that we're going to have to exist without the show no matter what," said Trion SVP Nick Beliaff when we spoke ahead of the game's launch.
"They have to make the best show they can possibly make, and if they get the benefit of people crossing over and also seeing the game they'll have a better experience. The same thing for us; our foundation has to be a great game and we can make it an additive experience if you also watch the show."
At first, Trion used a similar business model to Guild Wars 2, selling Defiance at retail but not charging a subscription fee. The game switched to a free-to-play model in May this year, in an attempt to remove any barrier to entry for potential players.