Def Jam developers sued by EMI over unlicensed music allegations
Terminal Reality and 4mm Games sued by music industry behemoth EMI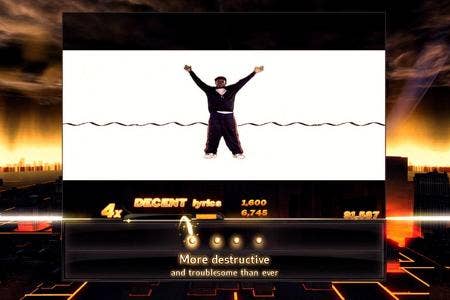 The developers behind Def Jam Rapstar are in a bit of a pickle, as music giant EMI alleges that 54 songs featured within the title are being used without permission. EMI claims that neither Terminal Reality nor 4mm Games sought the rights or licensing for the songs, and the music firm is now seeking at least $8 million in damages, according to The Hollywood Reporter.
Besides going for $150,000 for each instance of theft, EMI is seeking an unspecified share in net profits earned by the title. EMI states that the developers infringed upon their ownership of the tracks. While EMI does not fully own each song, they claim their significant percentages should be considered, and that this is due to multiple tracks and beats being used in various songs.
EMI alleges that songs like Kanye West's "Power" include beats from Daft Punks' "Harder, Better, Faster, Stronger" song, giving them partial ownership. This song was included within Def Jam Rapstar, released in 2010.
EMI also states that their attempts to contact both developers have not resulted in any response.