Deep Silver co-publishing Homefront: The Revolution
Crytek turns to Saints Row outfit to help launch sequel to shooter set in North Korean-occupied USA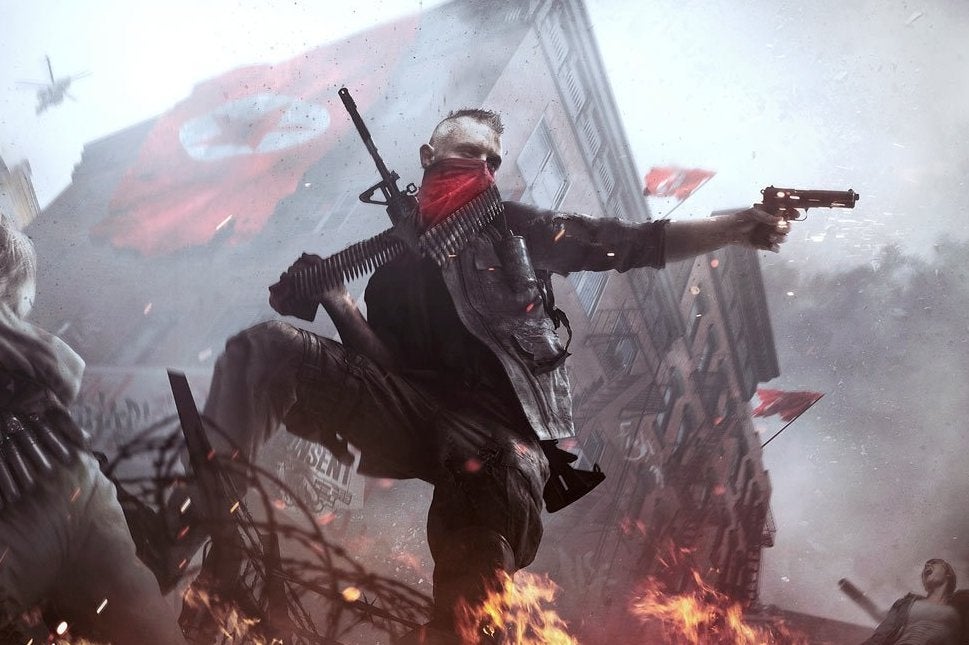 Deep Silver is helping to revive another former THQ franchise, working with Crytek to launch the sequel to Homefront sometime next year. The two companies today announced that they will co-publish Homefront: The Revolution for the Xbox One, PS4, PC, Mac, and Linux, marking the first collaboration between the two.
"Crytek has an outstanding track record of creating AAA action games," said Dr. Klemens Kundratitz, CEO of Deep Silver parent company Koch Media. "Homefront is a fascinating IP with huge global potential. With Crytek's technical pedigree and Deep Silver's publishing expertise we will take the IP to new heights."
The first Homefront came out of THQ's Kaos Studios in 2011, and cast players as a resistance fighter in a US overrun by North Korean forces. While the game topped the charts upon release (beating Crytek's Crysis 2 in the process), THQ shuttered Kaos several months after launch. Later that year, it struck a deal to have Crytek develop the sequel. However, THQ went bankrupt before the game could be finished, and Crytek won the rights to it at auction. In the same auction, Deep Silver acquired Volition, as well as the rights to THQ's Saints Row and Red Faction franchises.
The developer, publisher, and platforms aren't the only things new to Homefront for the sequel. While the original game was a directed, cinematic experience attempting to take on the likes of Call of Duty, Crytek is pitching the sequel as a "free roam FPS" where players have open-ended approaches to accomplishing their goals through guerrilla warfare tactics.