Deathloop takes No.1 in dominant week for PS5 | UK Boxed Charts
Nintendo Switch game sales increase slightly following price drop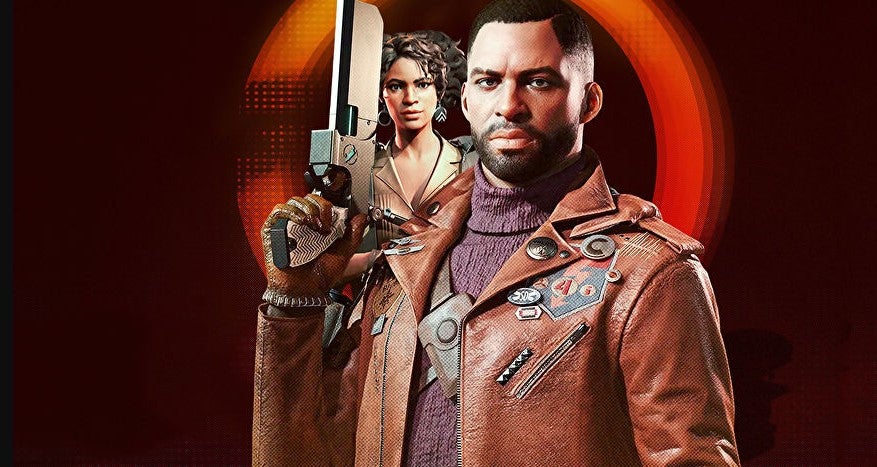 Bethesda's Deathloop is comfortably the best-selling boxed game of the week, according to the latest GfK data.
99% of the game's boxed sales were on PS5 (the remaining 1% on PC). In terms of physical sales, it's the weakest selling Arkane game in the developer's history, narrowly behind the performance of 2017's Prey (sales are 5.6% lower).
However, these are only boxed sales, and digital downloading has increased rapidly over the last four years (particularly during the pandemic), so it's highly likely that the game's performance is significantly higher. Bethesda currently does not share digital download data with the charts companies.
It's also worth noting that Deathloop was not released on Xbox platforms, and that its primary console is still in its first year, so it's install base remains low.
Overall, it was a big week for PS5, driven by an influx of new hardware coming to retailers. Spider-Man: Miles Morales jumped 223% in sales, rising from No.13 to No.2. Ratchet & Clank: Rift Apart re-entered the charts at No.4 after a 630% sales spike, while Ghost of Tsushima: Director's Cut is up 13 places to No.6 after a 233% sales rise.
There was one other new release in the charts this week, the Nintendo Switch arcade racer Cruis'n Blast, which just about makes it over the line at No.37.
Last week's No.1, Wario Ware: Get It Together, drops to No.8 after a 51% sales fall. Last week's No.2, Tales of Arise, is down to No.14 after a 70% sales drop. And last week's No.3, NBA 2K22 drops to No.10 after a 41% sales slide.
Nintendo Switch games saw an increase in sales week-on-week, in part thanks to a slight £20 price drop on Nintendo Switch consoles. Mario Kart 8: Deluxe at No.3 rose 10% in sales, Minecraft on Switch at No.5 increased by the same, while Animal Crossing: New Horizons at No.7 rose 11%.
Here is the GfK top ten for the week ending September 18, 2021:
| Last Week | This Week | Title |
| --- | --- | --- |
| New Entry | 1 | Deathloop |
| 13 | 2 | Spider-Man: Miles Morales |
| 4 | 3 | Mario Kart 8: Deluxe |
| Re-Entry | 4 | Ratchet & Clank: Rift Apart |
| 5 | 5 | Minecraft (Switch) |
| 19 | 6 | Ghost of Tsushima: Director's Cut |
| 7 | 7 | Animal Crossing: New Horizons |
| 1 | 8 | Wario Ware: Get It Together |
| 8 | 9 | F1 2021 |
| 3 | 10 | NBA 2K22 |