David Yarnton steps down from Nintendo UK
Update: UKIE comments on departure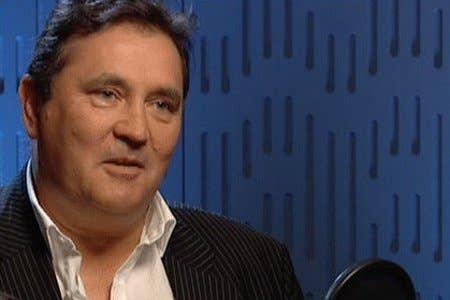 Update
Trade association UKIE has shared its reactions to the departure of Nintendo UK GM David Yarnton.
"As well as being responsible for giving Nintendo an unprecedented level of success in the UK over the last few years, David has been a wise and energetic voice on the Ukie Board and has been instrumental in Ukie becoming the modern trade body it is today," said UKIE CEO Dr Jo Twist.
"He is also the leading force behind other industry initiatives such as the ever growing Edinburgh Interactive Festival and has been a tireless fundraiser for GamesAid. He also somehow found time to create the British Inspiration Awards to acknowledge British excellence in a wide range of fields."
UKIE chairman Andy Payne also praised Yarnton and his work in the industry.
"I have worked with David for 7 years at Ukie and it has been an absolute pleasure in every way. I have learned tons from David who has been like an elder and wiser brother. He is a force for change, a force for good and a force of nature. Actually he is just a force full stop. David is a big, bold, lovely bloody Aussie marvel who has, and always will be an essential player in the UK games industry."
Original story
Nintendo UK's general manager David Yarnton is to leave the company after almost 20 years.
"Nintendo of Europe announces with regret that David Yarnton has decided to pursue opportunities for a change of career outside Nintendo and therefore will shortly be leaving the company," said the company in a statement.
"David has had a distinguished career of almost 20 years at Nintendo, first as sales director of Nintendo Australia and then, since 2003, as general manager of Nintendo UK. Nintendo wishes him every success in his choice of new career.
Satoru Shibata, European president of Nintendo, will oversee the UK business and working with the senior management team until a replacement is found, according to Nintendo.
Yarnton follows head of communications and PR Rob Saunders, assistant general manager Dawn Paine and marketing manager Rob Lowe out the door of Nintendo UK.