David Icke attacks Sega
Battle to access song rights owned by Creative Assembly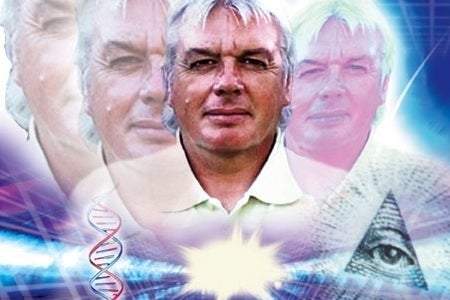 Controversial lizard-fearer David Icke is battling Sega over the use of a song for his new Wembley show Remember Who You Are.
Total War studio Creative Assembly owns the rights to We Are All One by Angela & Jeff van Dyck after using it in Medieval: Total War II, and has refused Icke the right to use it.
"The financial agreement had been made with Sega, but then they withdrew permission to use the song because 'we did not want our music to be associated with a 'controversial' figure," said Icke.
"Using war as entertainment for the young is normal is it? Not 'controversial' at all? I don't want to be associated with Sega, either, but unfortunately they own the rights to a relevant song and I put the truth and what needs to be done before personal feelings."
The statement on his website was spotted by RockPaperShotgun and asks his supporters to write to Sega and Creative Assembly on his behalf.
"The world is so crazy that it is considered 'controversial' to call for an end to people killing each other, but not to make money from selling video games about Total War. And they say that I'm mad?"
Icke is best know for believing that up to 25 different types of reptilian races are secretly controlling the human race, and for his work as a BBC television sports presenter.