DARQ dev highlights "double standard" of Epic Game Store
Unfold Games explains decision to turn down exclusivity deal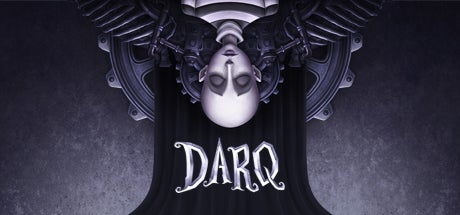 Unfold Games founder Wlad Marhulets has explained his decision to turn down Epic Game Store exclusivity, highlighting the platform's "double standard" when it comes to indie and AAA.
The studio's first game, DARQ, arrived on Steam last week after three and a half years in development.
In late July, a representative from the Epic Game Store contacted Unfold Games to discuss an exclusivity deal, which Marhulets declined.
As one of the top 50 most wishlisted games on Steam at the time, and having recently confirmed a Steam release date, Marhulets felt it "would forever ruin the credibility of my studio" to accept the exclusivity arrangement.
"Pulling the game off Steam, especially so close to the release date, would surely make a lot of DARQ fans unhappy... Will I make less money on Steam than I would have by accepting the financial guarantee from the Epic Store? Probably. But it's a fair price to pay for establishing an ongoing trust between my studio and its customers," Marhulets explained in a post on Medium.
When Marhulets inquired about a multi-platform release for DARQ, an Epic Game Store spokesperson said: "We aren't in a position yet to open the store up for games that simship."
Back in July, Epic Games CEO Tim Sweeney said on Twitter that the pre-order success for Cyberpunk 2077 on GOG was "more proof that the multi-store future is here now."
However, Marhulets called out the apparent hypocrisy of the Epic Game Store for allowing AAA studios a choice which it denied indie developers.
"I wish there wasn't a double standard and indie developers were given an equal opportunity to sell their games across multiple store fronts, so the players can enjoy what they seem to want the most: a choice," he said.