Cyberpunk 2077 features epileptic triggers
Update: Microsoft promises to improve certification processes to better identify triggers in future games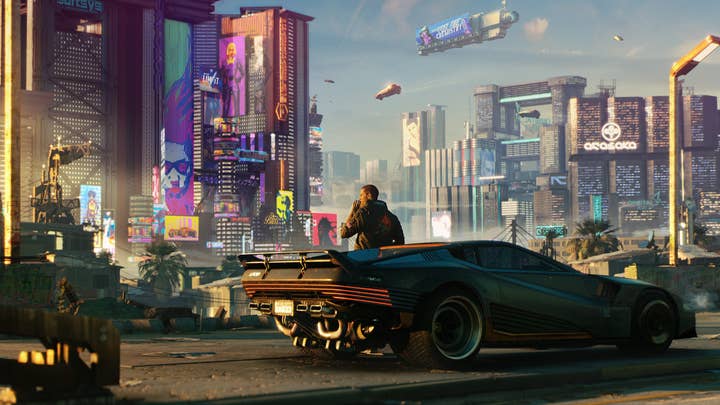 Update December 8, 2020: In a tweet today, CD Projekt Red has said it will be adding a separate warning to Cyberpunk 2077 regarding its epileptic triggers, independent of the one already in the game's EULA.
Additionally, the studio is currently exploring "a more permanent solution" that it will implement "as soon as possible."
Original story December 8, 2020: CD Projekt Red's highly awaited title Cyberpunk 2077 features epileptic triggers, Game Informer warned.
In a PSA published yesterday, the publication's associate editor Liana Ruppert reported use of red and blue glitch effects as well as rapid white and red blinking LEDs in the game, which can be a trigger for epileptic players like herself.
"A common trigger for epileptics in media are rapid blinking lights, specifically of the red and white variety," Ruppert explained. "During my time with Cyberpunk 2077, I suffered one major seizure and felt several moments where I was close to another one."
The main issue occurs during "Braindances," she reported, an in-game feature that sees the player use virtual reality to get immersed in memories.
"Pretty much everything about this is a trigger and this is something that caused me to have a grand mal seizure when playing," Ruppert continued. "The [Braindance] headset fits over both eyes and features a rapid onslaught of white and red blinking LEDs, much like the actual device neurologists use in real life to trigger a seizure when they need to trigger one for diagnosis purposes."
Ruppert noted that these sections can't be skipped as they're part of the main story, and recommended vulnerable players to look away or close their eyes when the Braindance sections occur, or have a "gamer backup buddy" nearby to help through them.
Turning down the brightness of the screen and using the colourblind modes offered by the game can also help to reduce the issue, but she advised those at risk of epilepsy to proceed with caution. She also recommended reading resources from the Epilepsy Foundation to learn more.
GamesIndustry.biz has reached out to CD Projekt Red for comment.
Update: In a statement to GamesRadar, Microsoft has promised to improve its certification process to prevent such triggers appearing in future games.
"Creating a place that is safe and inclusive is a priority for us," a spokesperson said. "We continue to work on partnership with other publishers, industry experts, and members of the gaming and disability community to evolve and improve our certification process and we encourage all players to review warnings on all games."
The company pointed to its accessibility guidelines as advice on how to make games open to as many people as possible.
GamesIndustry.biz has reached out to Sony for comment on PlayStation's certification process.
Additional reporting by Rebekah Valentine and James Batchelor