Crystal Dynamics could revive Soul Reaver franchise - report
Tomb Raider isn't the only focus for Crystal Dynamics at the moment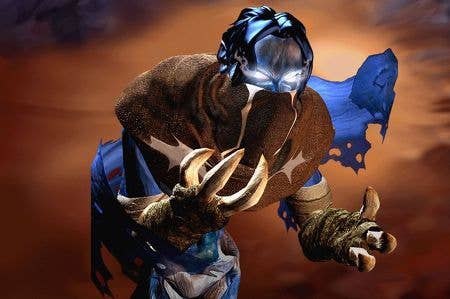 The once popular IP for the PlayStation and PlayStation 2, Soul Reaver, could be seeing a return to the light of day, should rumors prove true. Crystal Dynamics apparently intends to revive the long-dead franchise, according to a source from VG247
The new Soul Reaver title is getting a "full reworking" with new art direction, new IP support and a new take on vampire action.
Soul Reaver has been out-of-action for several years now, with the last game in the franchise releasing in 2003. Fans of the series grew up on Legacy of Kain, developed by Silicon Knights, but many also fell in love with the franchise under the Soul Reaver label, when Raziel, not Kain was lead protagonist and story was directed by Amy Hennig (who now leads Naughty Dog's Uncharted series).
The source also briefly mentioned that a completely new IP was under construction at the studio, but failed to elaborate on any real details. Neither the studio nor parent publisher Square Enix has confirmed the rumors, and GamesIndustry International has not heard back from the company as of this writing.
It's worth noting that Crystal Dynamics also recently hired God of War 2 director Cory Barlog to work on the new Tomb Raider in addition to a "yet to be announced new title." Perhaps Soul Reaver is that title?