Crusader Kings 3 | Critical Consensus
Paradox Interactive updates its defining franchise, and the critics are hailing the result as a potential Game of the Year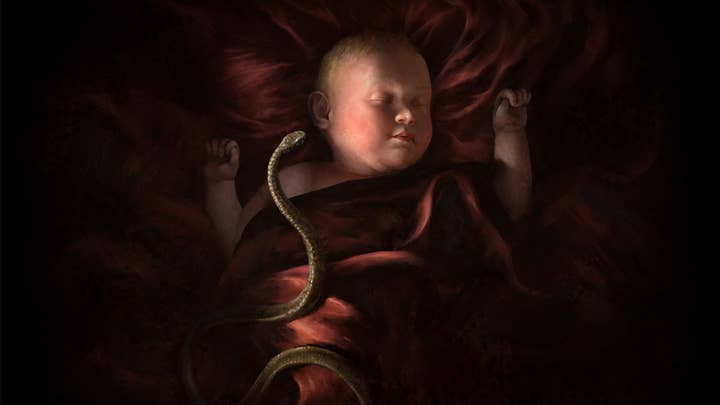 In Paradox Interactive's ever-expanding catalogue of games, no single product better exemplifies its strategy than Crusader Kings. The second game in the series was released in 2012, and yet it was still driving revenue for the Swedish publisher a full seven years later. Indeed, the Holy Fury expansion pack in 2018 sold more units at launch than any before it -- and believe me when I say there have been plenty of those.
A sequel may not have been an absolute economic necessity, then, but it was certainly desirable on a technological level. When we spoke to Paradox's then-CEO Fredrik Wester in July 2018, he described the cumulative effect of bolting years of additional content and systems onto a framework built in a different era of video games.
"It wasn't really built for all of the expansions we made," he said. "It's getting heavy. We might need to take the etch-a-sketch, shake it a little bit, and start over."
The degree to which Crusader Kings 2 had become indistinguishable from its expansions is evident in reviews of the long-awaited third game in the series. Critics are united in their praise for Crusader Kings 3 -- putting it alongside Half-Life: Alyx and Microsoft Flight Simulator as one of the very best PC games of the year -- but many note that it is very much the fresh start that Wester suggested. It doesn't yet have the years of extra content that turned CK2 into a modern classic, but as PCGamesN's Ian Boudreau observed, it is a more generous package on day one than its predecessor.
"You won't need 20 hours of YouTube tutorials to get your head around the key aspects of Crusader Kings 3"

VG247
"At launch, Crusader Kings 3 includes a much larger map that stretches from Iceland in the northwest corner to include all of Europe, the northern half of Africa, and the Indian subcontinent," Boudreau said in his 9 out of 10 review.
"Of course, your pretext for wars and the ways they're resolved are largely dependent upon your chosen culture. Crusader Kings 3 offers two start dates, 867 and 1066, and in both you're given hundreds of rulers to pick from. The raider tribes of the north seas have their own customs for succession, and the sheiks of Mesopotamia have others still.
"You aren't restricted to medieval European Catholicism this time around -- you can play as pagan, Muslim, Buddhist, Hindu, and Jain rulers in addition to adherents of the 'default' pre-Reformation Christian sects, and the Great Khans will storm out of the east to conquer much of the known world beginning around 1200."
While "bigger" is the games industry's rote position when it comes to sequels, Crusader Kings is one series where more wouldn't necessarily mean better. Pick any review at random and the author will mention its reputation for offering great rewards to those brave enough to navigate its tangle of menus, stats and systems. Paradox is an unapologetic specialist in grand strategy -- a genre that will never be to everyone's taste -- but in Crusader Kings 3 it has made a host of concessions to players who may have found the series impenetrable in the past.
"The UI has had a complete overhaul, making it much simpler to navigate and better to look at," VG247's Lauren Aitken wrote in her five-star review. "I no longer feel like I'm straining my eyesight trying to read tiny text or find menus."
"Everyone in Crusader Kings 3 feels alive, and more importantly, they're distinct and memorable"

Kotaku
Crusader Kings 3 is replete with small touches that either improve quality of life for the player, or simply make the experience a little lighter, a little more human. Aitken reports that she lost a full hour to the game's new character customisation options -- including an impressive ten beard styles, which can be applied to either male or female rulers -- which are just one example of an evident commitment by Paradox to make its signature franchise more approachable.
"Grand strategy is not an easy egg to crack, and Crusader Kings 2 was known for being the gaming equivalent of Fort Knox," Aitken continued. "Fortunately, you won't need to watch 20 hours of YouTube tutorials to get your head around the key aspects of Crusader Kings 3 thanks to the stellar tutorial and handy tooltips that let you find definitions with ease. There's also the Encyclopaedia if you fancy a more in-depth read or need to refresh your memory."
This speaks to a key frustration that has long been at the heart of Crusader Kings. In terms of the stories it creates, the series can seem like a combination of Game of Thrones and The Sims -- two properties with huge appeal across a broad variety of demographics. A third game in the series was always going to have to resolve the contradiction between that seductive pitch and the game's chilly execution. As Kotaku's Luke Plunkett pointed out, Crusader Kings 2 did relatively little to mask the fact that its characters were constructs fashioned from "numerical values and traits."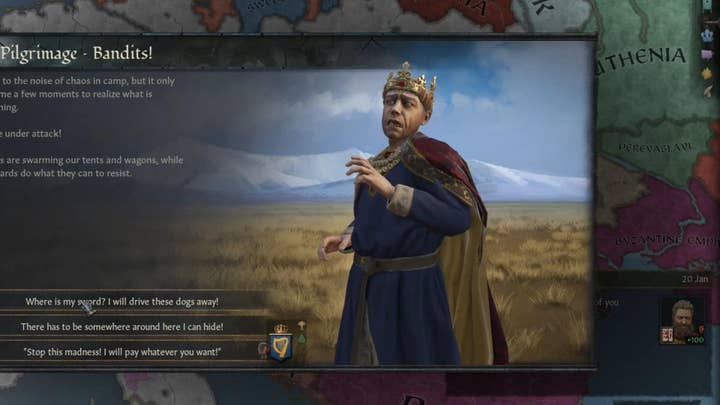 "Coupled with static and repetitive character portraits, the game could feel like flicking through an abacus at times, a bit too mechanical for its own good," Plunkett said in his overwhelmingly positive critique. "Here, it feels much more personal.
"Gone are those tiny 2D portraits, which often meant important characters would go unremarked and forgotten amongst the crowd. They've been replaced with much bigger, fully-realised 3D models of...every single person in the world, and then every single person they'll raise, and so on and so on.
"Built out of a much wider variety of faces, physiques and wardrobe choices, everyone -- and that is thousands upon thousands of people -- in Crusader Kings 3 feels alive, and more importantly, they're distinct and memorable."
This extends to Crusader Kings 3's expanded "lifestyle" system, which allows the player to select a character's leadership style from one of five broad categories -- each of which can be further customised with a set of unique, unlockable perks that further influence the gameplay. While Crusader Kings 2 largely appealed to fans of the grand strategy genre, Plunkett suggested that its long-awaited sequel could resonate with fans of Civilization, Total War, The Sims, and Bioware RPGs.
"At heart, Crusader Kings 3 is less a strategy game and more a storytelling engine inserted into a grand strategy chassis"

Gamespot
"It's just so fucking cool," he said. "You can spend decades running the Kingdom like a complete psycho, shaping your ruler into a child-killing lunatic who worships the devil and gets into drunken brawls, but when that guy inevitably dies and you start playing as their heir, you get to start all over again. Maybe their daughter (now you) is a pious nerd, and suddenly the entire game shifts on its axis."
At the time of writing, the closest Crusader Kings 3 had to a negative review was an 8 out of 10. In the small handful of articles that ducked to that level, a common theme was that, however much Paradox may have done to make the game more accessible, it remains far from simple to play. As Gamespot's David Wildgoose highlighted, the sheer variety of outcomes from its complex network of systems is such that it can occasionally feel aimless.
"Such a loose structure can feel liberating," Wildgoose acknowledged. "Yet for all the opportunity it affords, this lackadaisical approach can also feel discouraging. It's all too easy to find yourself struggling for motivation or simply feeling a bit lost as to what to do. Several campaigns of mine were abandoned through ennui. I just wasn't 'feeling it,' you know?
"And the game just doesn't offer much encouragement in easing you back in or incentivising you to take certain courses of action. It'll present tutorial prompts now and again to remind you that you could, for example, declare war on the Norwegians right now, but it's not particularly helpful when it comes to why you would want to or if it would be a good idea.
"The moments I did click with the campaign was when some situation arose or an event occurred that connected me on an emotional level with the character I was playing. That's because, at heart, Crusader Kings 3 is less a strategy game and more a storytelling engine inserted into a grand strategy chassis."
Whether this constitutes a significant flaw, however, is open to debate. In a game that spans centuries, with hundreds of playable characters, and options to further customise the your path within that bewildering scale, playthroughs that lack a certain impetus are perhaps the necessary flipside of the moments when the system produces an experience that simply can't be found anywhere else. Indeed, Wildgoose acknowledges that very contradiction, recalling campaigns spent "half-heartedly watching the years tick by," and others defined by "absolute heartbreak, a gut punch as potent as any game has delivered."
"In a sense, Crusader Kings 3 is all over the place," Wildgoose added. "It doesn't always work perfectly, and at times it really makes you work for it, but there's something amazing in that any of it works at all. Strategy games can tell interesting stories as their empires rise and fall, but their procedural narratives are rarely as affecting and poignant as they are here."