Crowd-funding developer compares project to Breaking Bad
Pendulo also discusses why they're on Gamesplanet Lab and not Kickstarter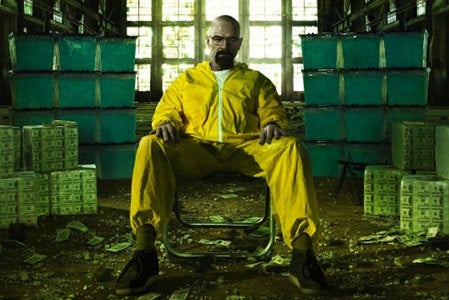 The veteran developers at Pendulo looked to crowd-fund their newest title, Day One. However, the Madrid-based studio hit a snag when it wanted to put its project up on Kickstarter.
"The obvious choice in the beginning was Kickstarter, but when we approached them, we realized you had to be an American company or have a fiscal address in the U.S. to be accepted, so we started to look for other choices," they explain. "Gamesplanet Lab/Ulule was our best chance, because it is a serious, well-established company, and especially because it would allow us to present our project in many different languages, which was very important to us."
Day One itself is an interesting project: an adventure game focusing on a terminally ill journalist whose journey to find a cure involves adult circumstances and black humor. To Pendulo, the unique nature of the game is what makes it work pursuing.
"As we explain in our page lab.gamesplanet.com/dayone, when we created the Day One project, we shared it with many publishers, but perhaps due to the financial crisis, or the fact that the game's content seemed outside of the mainstream, no publishers would agree to go with the game and advance money for its development," they detail.
"So our only hope to make the game was to turn to our fans and the game community and just go for it. For the last few years, we have been struggling with smaller and smaller budgets, which has meant shorter and shorter games, since we always thought the other option, lowering quality, would be a mistake. Our dream is to be able to make a game of the same quality that Pendulo always offers, and also to make it as long as Runaway: A Twist of Fate, which was the last game we made with a reasonable budget."
"Most adventure games are not played by kids anymore, but rather by mature players from 25 to 45. Disease is a part of life, and it can be a very interesting part, in fact," Pendulo notes. "His illness is just the starting point for telling a story which, despite its deep, dark shadows, also has touches of humor and totally crazy situations. Perhaps the best example for this might be the show Breaking Bad, which starts out with a similar situation, when a disease transforms a person, affecting his life and the lives of those around him."
Read the full interview exclusively on [a]list.