Critical Force: "Mobile will become more and more important to esports"
CEO Veli-Pekka Piirainen on how patient community building and emerging markets helped Critical Ops to reach one million daily players
When Critical Force started developing its second game, esports wasn't part of the conversation. Three years later, the Finnish studio has turned Critical Ops into arguably the most credible esports FPS on mobile.
According to Veli-Pekka Piirainen, who founded Critical Force in 2012, the key to its growth has been patience. Speaking to GamesIndustry.biz at the Slush conference in Helsinki, Piirainen explained that the initial focus was simply to make a better FPS than the company's first game, Critical Strike - which was "pretty successful" in terms of downloads, if not monetisation.
At that point, in early 2014, the current esports boom was still in its early stages, and the idea of being part of it with a mobile game hadn't occurred to Piirainen of his team.
"In the very beginning? No," he said. "But at the end of 2014 we read about [Super Evil Megacorp.'s] Vainglory. We quickly realised that was the way to go also, because our game was a perfect fit for mobile esports. We started to think about making the game fully competitive, without the pay-to-win [mechanics] that other games had."
"We have to take it step-by-step, and not try to push the game to the top level straight away"
The first official Critical Ops tournament took place in 2016, with around 60 teams competing for little more than bragging rights. Two years may seem like a long time between work starting on a game and its debut as an esport, but Piirainen maintained that the kind of community upon which an esport can be built requires both time and constant attention to nurture. Plunging straight into tournaments with cash prizes may attract players, he said, but they're unlikely to stay with the game for long,
"That's the way you begin," Piirainen added. "We have to make the base work well. We need lots of competitive players and competitive teams, and from there you can go to the next level; small money prizes, semi-pro tournaments, and you make that strong. It's like a ladder.
"We have to take it step-by-step, and not try to push the game to the top level straight away, because we will definitely fail if we do that. You spend lots of money and you don't keep the players. First, get the players, and then bring the rest up."
Esports are built on grassroots enthusiasm, which is at the very core of Critical Force's growth strategy. The company hasn't invested huge sums on user acquisition, opting instead to spend time talking to the game's community and using that feedback to tune the game and show the way forward.
"We talk a lot with our players, especially the players that are leading characters within the community - team leads and clan leads are the most important," he said. "We also have a programme where we support people who start to make tournaments, mostly with by providing [in-game] cases as prizes. The more tournaments they make, the more we support them; if they're streaming they get more support, if they get sponsors they get more support, and so on."
"Other companies have tried to make their games into esports, but they are not as good a fit. They are pay-to-win games"
Critical Force has taken a similar approach to working with influencers, identifying those with a natural enthusiasm for the game and building long-lasting, mutually beneficial relationships. According to Piirainen, working with the likes of PewDiePie was never on the agenda, and likely wouldn't have been even with far greater resources at his disposal.
"If you work with the big ones you have to pay $10,000 to make one video, and that's it. Then they play something else," he said. "[We] partner with small ones, and we have the same kind of programme: if they get more subscriptions, they get more support from us."
The provision of Critical Ops in-game "cases" is a form of support for influencers, too, but the main incentive is having their content featured in the game itself. According to Piirainen, a video featured in this way for a single week can increase a YouTuber's subscribers by between 5,000 and 15,000; a very significant change for smaller influencers, some of whom have now built careers on working with Critical Force in this way.
"The best example is one Dutch YouTuber: one year ago he had 500 subscribers; now he has 100,000, and he makes only Critical Ops videos," Piirainen said. "They help us, we help them, and they stick with our game."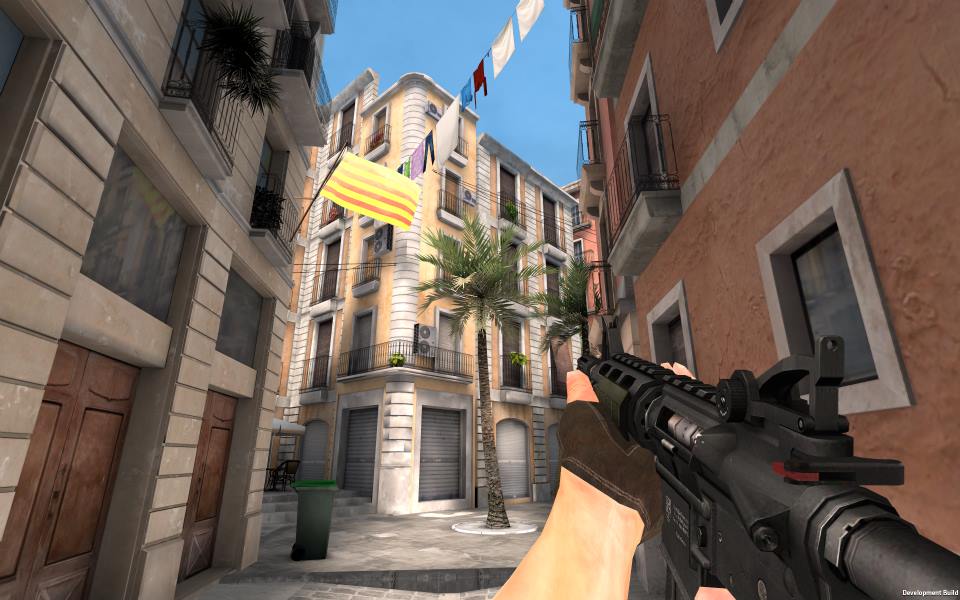 The virtuous cycles created by these community and influencer strategies contributed to Critical Ops reaching (as of January 8 this year) 34 million downloads. The more significant number, however, is the one million users who play the game every day; a high level of engagement, which is both testament to the quality of the product and the foundation on which Critical Ops' credibility as an esport rests.
"Our game is the only [first-person shooter] esport on mobile," Piirainen said. "Other companies have tried to make their games into esports, but they are not as good a fit. They are pay-to-win games, or they don't have the spectators."
"It starts from the emerging countries, because they don't have PCs, which are expensive... Brazil is a huge market for us"
Critical Force is now working to improve the quality of the spectator experience, allowing users to broadcast more easily and have more control over where in-game cameras are placed. The Esports scene has grown significantly since the company was founded in 2014, but Piirainen believes that 2019 will be an inflection point for an already burgeoning industry - and for mobile esports in particular. When that happens, Critical Ops will be positioned to take full advantage.
"I'm confident that mobile esports will become more and more important, and bigger and bigger," Piirainen said. "There's a new generation of gamers growing up who started playing with phones and tablets. It's their device, and they want to play with those devices, and they want to see esports in the future... It's quite a natural progression.
"And when you watch esports you don't see what kind of device the player is using. You have the big screen, the audience, the players, but that's it. So it can be mobile, it can be PC."
This year will be just as eventful as the last for Critical Force, with another funding round and the first ever Critical Ops live event on the schedule - there will be "at least one live event" in 2018, Piirainen said, and it will likely take place somewhere in the US. The US is, of course, a key market for Critical Ops, but the other territory Piirainen singled out is perhaps more surprising: Brazil, which is indicative not just of the global appeal of esports, but also the importance of emerging markets to the growth of esports on mobile.
"It starts from the emerging countries, because they don't have PCs, which are expensive," Piirainen said. "Phones are cheap, so they can start to play the game on those devices. Brazil is a huge market for us. South East Asia is also a big market."
Building the game's audience in Brazil and Asia will be a focus in the years ahead, as Critical Force prepares for what Piirainen believes will be the boom years for esports. Critical Ops may not be filling Madison Square Garden just yet, but there is no great rush to emulate the likes of Dota 2 or League of Legends.
"We follow them carefully to see what they are doing," Piirainen said. "We learn from them if they make mistakes. We learn from them if they do something well."