Critical Consensus: Resistance 3
Insomniac's final chapter in the console cycle of the Sony exclusive
It's probably fair to say that, as a series, Resistance has never really established itself in the public consciousness in the same way that its genre contemporaries have. Lacking the ubiquitous cross-platform presence of runaway market leader Call of Duty and the fanboy fervour which Epic's Gears trilogy has generated on 360, Resistance has more often felt like a dependable title than an outstanding one.
Metacritic ratings have been consistently high, however: the first two PS3 titles recorded scores of 86 and 87 respectively, with only a slight dip to 81 for PSP outing Retribution. It's perhaps no surprise, then, that the conclusion to the console trilogy sits comfortably amongst those accolades, currently chalking up 84 per cent from 31 reviews.
Perhaps a slight case of diminishing returns, but a muted fan feedback for the second outing, despite that Metacritic upswing, has meant that Insomniac was forced to rethink some of the spin which Resistance 2 received.
This game is closer to the original in many of its mechanics - most prominently in returning a full weapon wheel in place of the second game's two-gun maximum - but also casts a shadow of its own with a darker, more claustrophobic storyline despite the continent-spanning locales.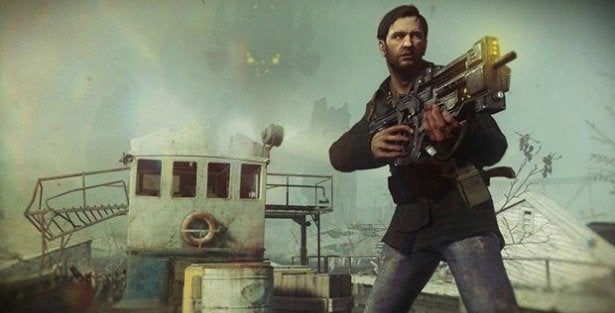 Despite a fairly narrow score spread of only two points or 23 per cent, depending on your preference, opinion on this entry's place in the series are divisive.
GamesRadar's Matthew Keast is a staunch fan, calling the game "a return to glory, and possibly the best Resistance yet" in his 90 per cent review, praising Insomniac's well-established skills in weapon design and the use of an experience system to encourage their use.
Whilst the return of a more flexible arsenal is welcomed, Keast reserves his highest praise for the "tightly designed, exciting, and expertly paced series of levels" which pulls players across a variety of scenarios in protagonist Joe's journey across the US to find out what the Chimera are planning in the ruins of New York.
Insomniac, says Keast, has pulled off a masterclass in pacing, alternating suspenseful boat rides through a fog-shrouded town with intense boss fights and action sequences, keeping players guessing with new experiences throughout the course of the single-player campaign.
This is no longer a war game.

Dan Whitehead, Eurogamer
Another point of note, both for Keast and many other reviewers, is the return of health packs in place of the regenerating health system which has become prominent in most of the FPS titles at market today. Keast is again a fan, claiming - "It means you have to play intelligently, since you can't just jump out, pop off shots wildly, and hide in cover to erase your sloppy play."
Tricks learned from other FPS dogs earn his approval, too, with the CoDish kill streak rewards and perks in multiplayer, despite an acknowledgement that it's the single-player sections which have received the most attention.
That feeling is echoed by Eurogamer's Dan Whitehead, who lauds Insomniac's focus on the campaign in an 8/10 assessment, whilst also applauding the game's sense of identity, leant extra weigh by "perversely ditching the aggressive militarism which is now so in vogue in FPS circles in favour of a more sombre tale", ensuring that "even in levels filled with explosions and firefights, the melancholy mood remains".
Whitehead is keen on Resistance 3's pacing and grimmer setting too, comparing it to "a post-apocalyptic road movie" where the protagonist is a "Littlest Hobo with firearms" resulting in "a game that knows that quiet can be just as effective as sound and fury".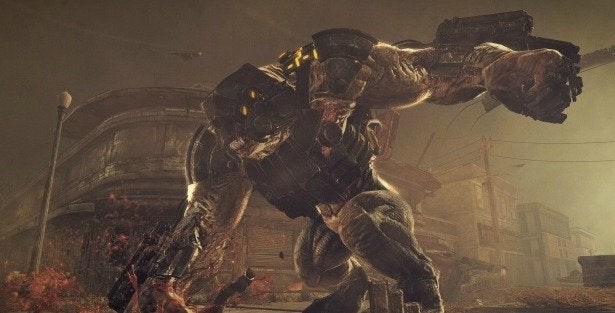 Insominiac's weaponry comes in for praise again, as does the re-extended carrying capacity and non-recharging health. A combination of those tactical factors, says Whitehead, means there are plenty of "situations where progress comes from quick thinking and experimentation rather than bull-headed persistence".
Less glowing is Eurogamer's view of Insomniac's reliance on genre staples like "boss battles against giant creatures with weak spots that are conveniently exposed and glow for good measure" and the "use of journals and audiologs as collectable trinkets".
Whitehead is also less fulsome in his praise for the game's multiplayer, finding that "the very things that make Resistance 3's solo campaign fly make its multiplayer games difficult to warm to", although Insomniac's map design does get a special mention for its quality.
At the lower end of the scale, awarding a somewhat begrudging 7 to "a decidedly average shooter, and the most disappointing entry in the series", is GameInformer's Dan Ryckert, who finds the new series lead suffers from the "limitations of his bland personality" and is forced to rely on "overused plot devices", resulting in "a character with all the menace of a Walmart greeter".
A decidedly average shooter, and the most disappointing entry in the series.

Dan Ryckert, GameInformer
Ryckert is no fan of Resistance 3's geographical cast, either, arguing that "none of the areas have a distinct visual quality outside of the occasional landmark like the Gateway Arch", lambasting the generally "bland environments", but reserving some praise for the misty boat ride which seems to be a universal highlight.
Set pieces and gameplay "feel anything but dynamic" for GameInformer. "Each one is scripted beat-by-beat, with waves of enemies appearing like clockwork whenever you cross an invisible line". Whilst the choice of medpacks over recharging health does offer some tactical nuance to the player, Ryckert feels that "the predictable level designs do Resistance 3 a disservice, but numerous glitches prove more damaging" with AI errors and odd glitches preventing progress at several points in his playthrough.
Ryckert makes a damning final assessment which seems to sit at odds with many other outlet's experiences of the title, exiling the entire series to a quality bracket below that of the market's leaders.
"With no reason to connect with these characters and little in the way of action to separate itself from the packed FPS crowd," Ryckert writes, "Resistance 3 makes it clear that the series doesn't belong amongst the triple-A competition in the genre."
For more coverage on Resistance 3, try IGN, 1-Up or Giant Bomb.