Crash Bandicoot rescues UK retail market in June
Activision's remake was the No.1 game after just two days on sale
Crash Bandicoot N.Sane Trilogy was the UK's best-selling boxed game for the month of June, despite only being on sale for two days.
In fact it did it comfortably, more than doubling the sales of the second-placed game: Tekken 7 (GfK/UKIE data).
Activision's remake of the first three Crash games was so successful it actually prevented what was set to be a terrible month for the UK boxed market, made worse by a disappointing E3 and GAME's recent profit warning. Physical game revenue rose 4% in June this year compared with last year to £35.4m, while the number of games sold rose 9% to 1,251,712 units sold. Activision Blizzard accounted for 16.5% of all the physical games sold last month and 13% of the revenue.
Indeed, Crash's first week sales even surpassed that of Horizon: Zero Dawn, which was the previous fastest-selling single-format release of the year.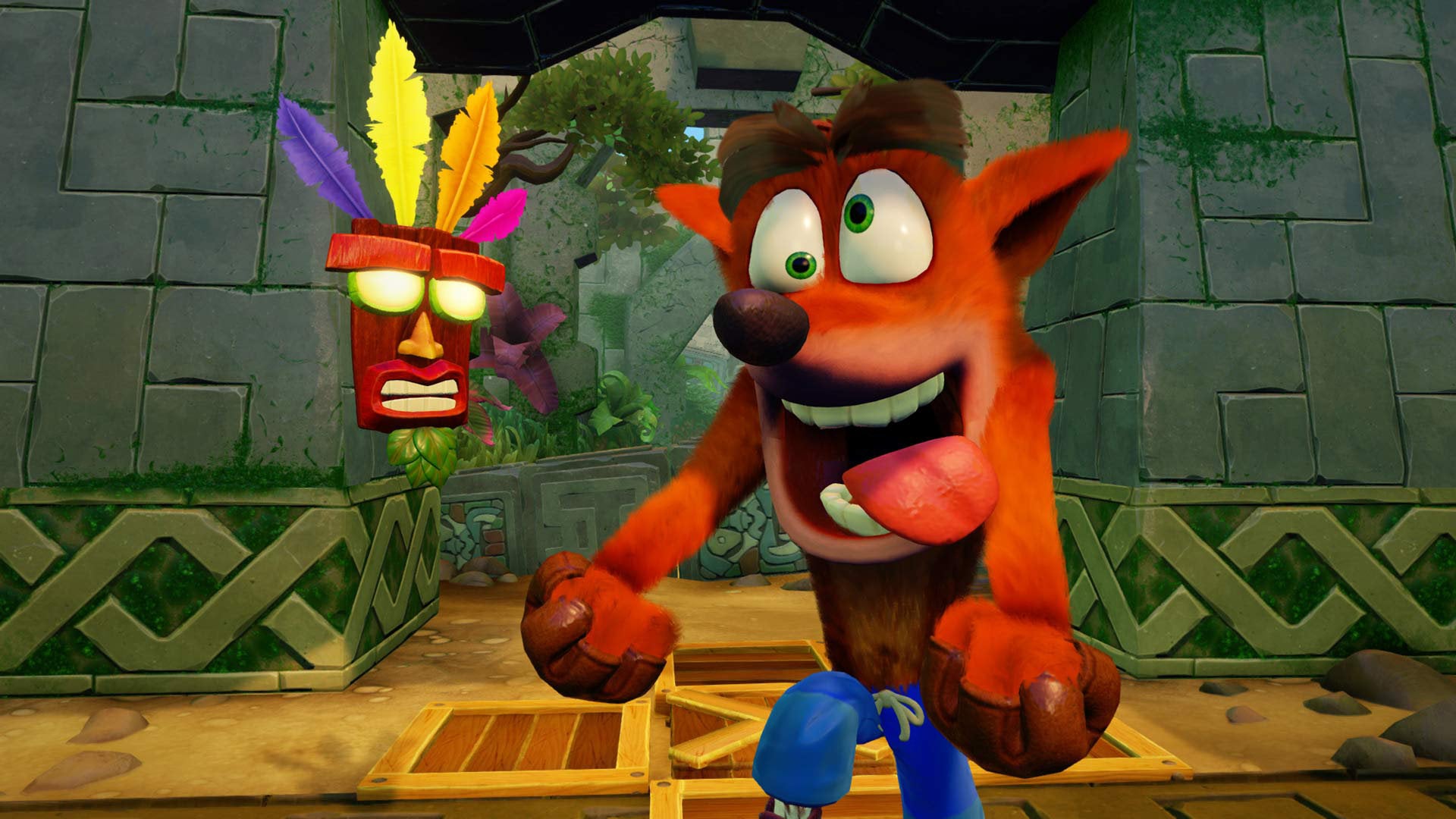 Outside of Crash and Tekken, Dirt 4 races in at No.6, while another old brand Wipeout: Omega Collection slips in at No.9. Nintendo's new IP Arms debuts at No.15 for the month, and another racing game in the form of Micro Machines: World Series makes No.23 (that game was also released right at the end of June).
Further down the charts are The Elder Scrolls Online: Morrowind (No.30), Star Trek Bridge Crew (No.42), Dead by Daylight (No.46) Elite Dangerous (No.49) and Moto GP 3 (No.50).
Yet you could sell under 5,000 units to break the Top 50 this week, and you only needed a little more than 21,000 copies sold to reach the Top Ten. Three of the games in the Top Ten have been on sale for over a year, including Rocket League (No.10), Overwatch (No.5) and GTA V (No.3). The latter title has actually been on sale for a huge 46 months.
PS4 accounted for over 55% of the games sold last month, Xbox One is at No.2 with 28.4%, while Switch - which has a significantly smaller install base - is at No.3 with 5.7%.
Looking ahead to July, and there isn't a huge number of PS4 or Xbox One games that will likely benefit the market, aside from some promising indie and typically digital-friendly releases (like Team17's Aven Colony and Epic Games' Fortnite). The big publisher of the month is unquestionably Nintendo, which will release Splatoon 2 on Switch followed by a new version of the 3DS (the New 2DS) along with three games - the long delayed Dr Kawashima's Devilish Brian Training, Hey, Pikmin! and Miitopia.
Here is the UKIE/GfK Top 20 for June:
| May | June | |
| --- | --- | --- |
| New | 1 | Crash Bandicoot N.Sane Trilogy |
| New | 2 | Tekken 7 |
| 5 | 3 | Grand Theft Auto V |
| 12 | 4 | Horizon: Zero Dawn |
| 9 | 5 | Overwatch |
| New | 6 | Dirt 4 |
| 1 | 7 | Injustice 2 |
| 5 | 8 | FIFA 17 |
| New | 9 | Wipeout: Omega Collection |
| 7 | 10 | Rocket League |
| 3 | 11 | Mario Kart 8: Deluxe |
| 15 | 12 | Forza Horizon 3 |
| 6 | 13 | Tom Clancy's Ghost Recon: Wildlands |
| 11 | 14 | Call of Duty: Infinite Warfare |
| New | 15 | Arms |
| 19 | 16 | Dishonored 2 |
| 8 | 17 | LEGO Worlds |
| 10 | 18 | The Legend of Zelda: Breath of the Wild |
| 2 | 19 | Prey |
| 22 | 20 | Tom Clancy's Rainbow 6: Siege |