Jason Rubin takes president role at THQ as Bilson leaves
Naughty Dog co-founder joins publisher, core games execs Bilson and Davis out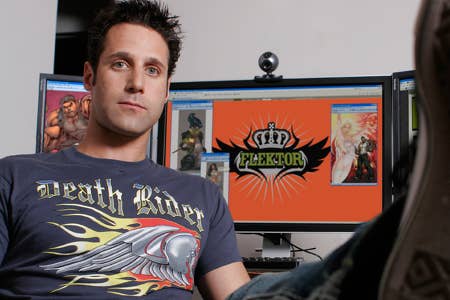 THQ has announced the appointment of Naughty Dog co-founder Jason Rubin to the position of president.
Rubin will report directly to THQ chairman and CEO Brian Farell. Rubin was instrumental in the earliest days of Naughty Dog, having created Crash Bandicoot, but he left the developer in 2004. Since then, Rubin has had a hand in a few other companies, including a now-defunct social and mobile developer called Monkey Gods.
"THQ has incredible internal and external game development teams, and an exciting slate of games in its development pipeline," said Rubin. "The recent transformation of THQ into a creator of wholly-owned IP has placed it in a perfect position to leverage future trends in the game business. I look forward to working with the management team and board to realize the company's goals."
"Jason's proven track record in the industry speaks for itself, and he is one of the brightest minds in the business," said Brian Farrell. "We believe he can be a game changer and can contribute immensely to executing on our strategy of delivering quality connected core game experiences."
Jason Kay, who co-founded Monkey Gods and Flektor with Rubin, has been appointed as THQ's new Chief Strategy Officer.
THQ has also revealed that Core Games executive vice president Danny Bilson and SVP Core Studios Dave Davis have left the company. These departures come as THQ shifts away from licensed development towards core titles.
"Danny has made significant contributions to THQ, and we thank him for his efforts. Along with Danny, Dave has been instrumental in getting our strong pipeline into production," said Farrell.