Court blocks Activision Blizzard's bid for independence
Delaware Chancery issues injunction following accusations against Bobby Kotick-led investment group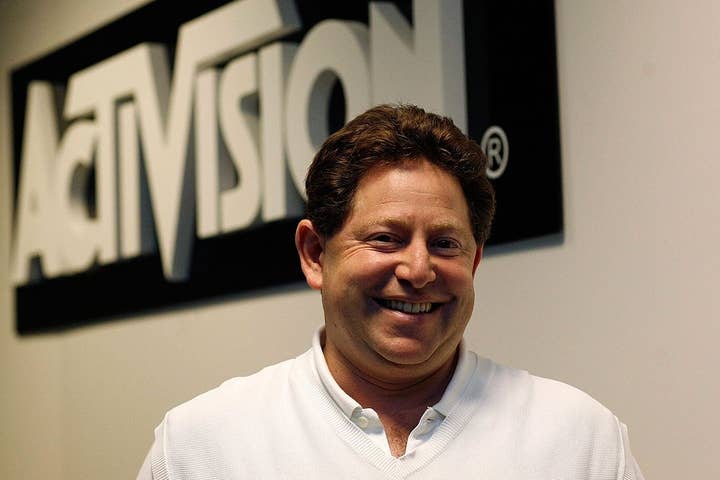 Bobby Kotick's attempt to buy Activision Blizzard from the struggling French conglomerate Vivendi has been put on hold by the Delaware Chancery Court.
Activision Blizzard's CEO was at the forefront of a move to purchase $8.2 billion in company stock, effectively making the publisher independent again. That amount was to be split in two, with Activision Blizzard paying a majority of $5.83 billion, and the remaining $2.34 billion paid by an ad hoc investment group (ASAC II LP) led by Kotick and co-chairman Brian Kelly.
However, yesterday the Delaware Chancery Court issued a preliminary injunction following resistance to the deal from an Activision-Blizzard shareholder. Todd Miller filed suit at the start of last month, accusing Kotick and Kelly's investment group of purchasing shares at 10 per cent less than the closing price the day before the deal was announced.
ASAC II LP was set to emerge as Activision Blizzard's biggest stockholder with 24.9 per cent of its shares - Vivendi's stake would be reduced to 12 per cent, with public shareholders making up the remainder - but the Delaware Court has stopped the transaction until it is either modified on appeal or submitted for the approval of non-Vivendi Activision stockholders.
According to the industry analysts Wedbush, the outcome will probably be a shareholder vote approving the sale to Activision, with the injunction against the ASAC transaction unlikely to be upheld.
"In our view, Activision shareholders are not harmed in any way by ASAC's purchase of Vivendi's property," Wedbush's notes on the matter stated. "While it is argued that the dissenting shareholders should have been given an opportunity to purchase stock from Vivendi at a discount, the offending party is Vivendi, and not Activision.
"Given that the purchasers are an investment group that is not controlled by Activision, it is a stretch for the dissenting shareholders to argue successfully that the purchase by ASAC somehow breached a fiduciary duty of Activision to its shareholders. We believe that Vivendi shareholders may have some colorable legal argument that the transaction harmed them in some way, but as far as we are aware, there are no Vivendi shareholders involved in the present action."