Activision Blizzard sued over Vivendi buyback
Shareholder files complaint alleging conflicts of interest, unjust enrichment, breach of fiduciary duty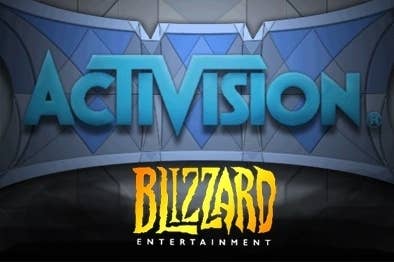 Cash-strapped Vivendi found a buyer for Activision Blizzard last week when it announced a deal to sell most of its stake to two parties: the publisher itself, and an investment group led by current Activision Blizzard executives Bobby Kotick and Brian Kelly. That proposal has met some resistance, as Courthouse News reports that Activision Blizzard shareholder Todd Miller has filed a complaint against the company to stop the deal from going through.
The suit alleges breach of fiduciary duties, waste of corporate assets and unjust enrichment on the parts of Vivendi as well as Activision Blizzard and its board of directors. The plaintiff claims the deal shortchanges shareholders by selling 172 million shares to Kotick and Kelly's investment group at a 10 percent discount on the company's closing price the day before the deal was announced. That discount effectively gives the group an instant windfall of $664 million, allowing Kotick and Kelly to take control of the company without benefiting Activision Blizzard or its existing shareholders, according to the complaint. (If the deal goes through, the investment group would be Activision Blizzard's largest shareholder.)
"(T)here was no apparent business purpose in allowing the insider investor group to participate in the discounted stock offering, other than to aggrandize defendants Kotick and Kelly and provide billions of dollars' worth of Activision stock to the insider investor group at a discounted price," the lawsuit states.
As for Vivendi, Miller claims the company is desperate for cash due to $17 billion in debt, a situation that created conflicts of interest for the majority of Activision Blizzard's board of directors, six of whom currently serve as board members or executives at Vivendi. Miller argues that situation made them beholden to Vivendi rather than Activision shareholders, and notes they will all be retiring from their roles on Activision's board if the buyback goes through.
Miller is asking for the transaction to be rescinded and for a judge to prohibit such "one-sided self-dealing" in the future. Activision had not responded to a request for comment as of press time.