Consoles will be niche, says EA founder
Trip Hawkins thinks the hardcore will become a hobby market as industry expands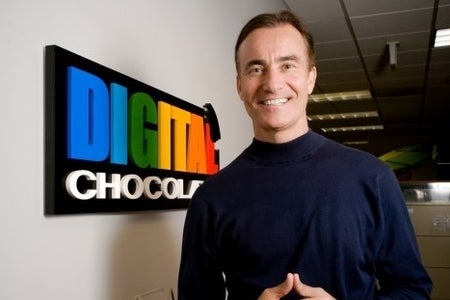 The gaming audience is growing every day, but Trip Hawkins thinks the console market is headed in the opposite direction. In an interview with IGN, the Electronic Arts founder and former Digital Chocolate CEO said consoles are shrinking as gaming becomes a mass market endeavor.
"The console market is always going to be with us, because there's always going to be a hardcore segment, a segment that likes innovation," Hawkins said. "But it's going to become a smaller market, and it's going to be more like a hobby market. You look at airplanes. Most of us just want to be a passenger, but there's a hobby market for people who are really into aviation and want to take flying lessons and maybe someday have their own airplane. I think that's what's happening to the console market."
Meanwhile, Hawkins said the total size of the gamer audience is stretching into the billions with the help of PCs, phones, and tablets. One of the big advantages that Hawkins sees with new platforms is that their browser- and cloud-based offerings let people play the same games wherever and whenever they have free time.
"In the old days I'd go down to the basement to play Grand Theft Auto," Hawkins said. "But the Facebook gamer is able to play at work, at home, in a hotel on a PC. They can get access to a browser just about anywhere. People are thinking about convenience first."
Hawkins is targeting that larger audience in his current work with Extreme Reality. The firm makes software that allows 2D cameras to act as motion-control devices.