Consoles "extremely rigid" for devs - Jarvilaehto
Seriously co-founder and former Rovio games division head on the booming mobile space and the rise of Finland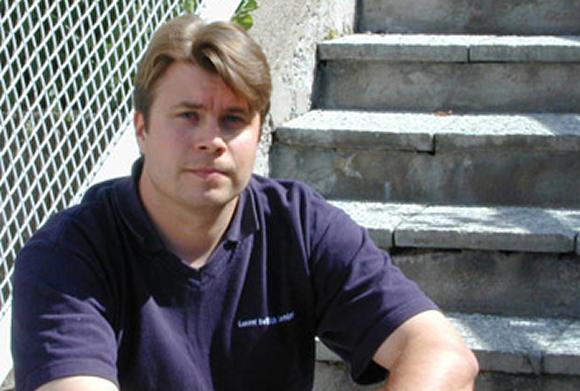 As a co-founder at Remedy and a lead game designer on Max Payne 1 and 2, Petri Jarvilaehto is well versed in console game development, but the industry veteran made the move to mobile gaming a while ago and hasn't looked back. Jarvilaehto, who headed the games division for Rovio and recently co-founded Seriously, believes mobile affords game developers many more opportunities.
"Mobile is, by far, the most exciting area to work in games right now," he told the [a]listdaily. "With the rise of the mobile, we're living in a perfect storm where there's several transitions going on at the same time. The business models are changing from premium to free-to-play. The distribution models are changing. You're no longer distributing through publishers or box copy or similar format. Games are becoming a service. It's no longer that when you ship a game and you're done. That's when you start building and interacting with the fan base. At the same time we're even seeing the console transition, which to us isn't really that material, but that is one more transition going on.
"This perfect storm of change has not been present in gaming throughout my entire career. It's a very unique time and with mobile you can probably reach 10 million to 20 million people with a successful game. On a highly successful mobile game you can reach hundreds of millions of people. And you can keep entertaining them much more regularly. Essentially, you're building a hobby for these players and you're interacting with the entire audience constantly. We never saw anything like that in console space. To me, consoles seem extremely rigid and limited in terms of what you can actually do as a developer. I have a background in AAA at Remedy and I know very well what it's like to work on bigger console titles, but to me this new mobile world is much more exciting."
In recent years, the Finnish games industry has grabbed the spotlight with companies like Rovio and Supercell seeing enormous success on a global scale. Jarvilaehto isn't surprised, as he believes there's been a domino effect and that developers have been helping each other as well.
"What really has a big impact over here is that within the games industry here in Finland we have a pretty unique community. There's a culture of sharing and people helping each other. The more we have success stories here, the more that attracts attention and new capital and more doors open," he said. "What we saw back in 2001 when the original Max Payne shipped and Finland had its first AAA hit, that opened a huge amount of doors to everyone else. Suddenly publishers were interested in Finland. The quality of that game opened a lot of eyes. Now with the success of Rovio and Supercell, there are a lot of opportunities for everyone else to follow in those footsteps.
"There's been incredible growth. The local IGDA chapter is the most active in the world. Fifteen years ago we might have had 10 to 15 developers meeting up for a beer once a month, and now we get 200 to 300 developers. There are lectures and presentations. It's become a great happening where you get to see all of your friends and you can talk about the latest changes in the industry."