Console games need more variable pricing, says Riccitiello
Former EA CEO laments that "$60 is a giant FU to a very large number of people"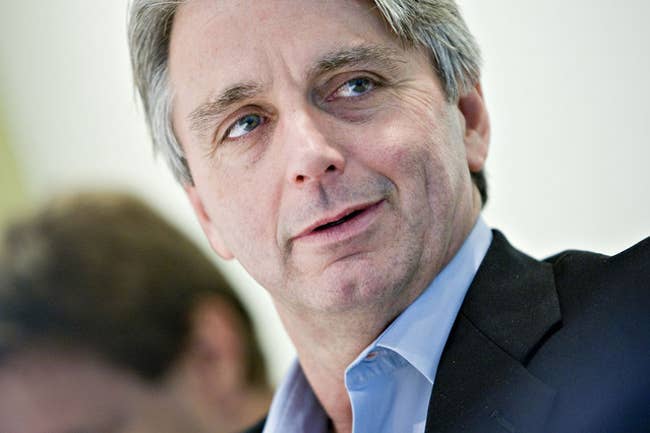 New consoles are launching in under a month, and for the average consumer, buying new hardware in addition to several games at the price of $60 each is a significant outlay of cash. Game pricing has been a sensitive subject for some time now, and former EA boss John Riccitiello believes that the console/PC side of the business could learn a thing or two from the booming mobile space.
"Another thing that console and PC guys could and should learn is variable pricing," Riccitiello said at the recent Gaming Insiders Summit, as reported by the [a]list daily. "$60 is a giant FU to a very large number of people. There's not been a console game with even half as many installs as Clash of Clans. Puzzle & Dragons has got more installs than any console game in history. Getting a larger audience through variable pricing is a really useful thing."
The executive also noted that even with all its efforts of late, the traditional games industry still hasn't been able to get "games as service" right. The recent GTA Online hiccup serves as the newest example.
"More than anything, what the traditional game industry should learn from mobile is it's really about service," Riccitiello said. "It's an ongoing business. You'd think we would have learned this some time ago, but I find it interesting that WoW and Sim City and GTA and Starcraft and many other games all fell over at launch when they put their service components together. Some of the biggest brands - I'd argue almost all the biggest brands - fell over from lack of the testing and research that mobile people do in the regular course of their day."
And the traditional industry still makes games too complicated for the masses, he argued. It may be fun for the hardcore crowd, but it's ultimately limiting when it comes to audience. "The third thing to learn is simplicity," he said. Riccitiello noted how games used to come with "500 page manuals" and while games have gotten simpler, "It's incredibly rare for a new game from a traditional game company to be learnable without instruction in ten, fifteen or twenty seconds and get to the fun that quick."
Be sure to check out the full article with much more from the former EA chief at our sister site the [a]list daily.