Com2uS leads new investment round in Skybound Entertainment
C Ventures and Third Wave Digital were also involved in the round, new The Walking Dead mobile game confirmed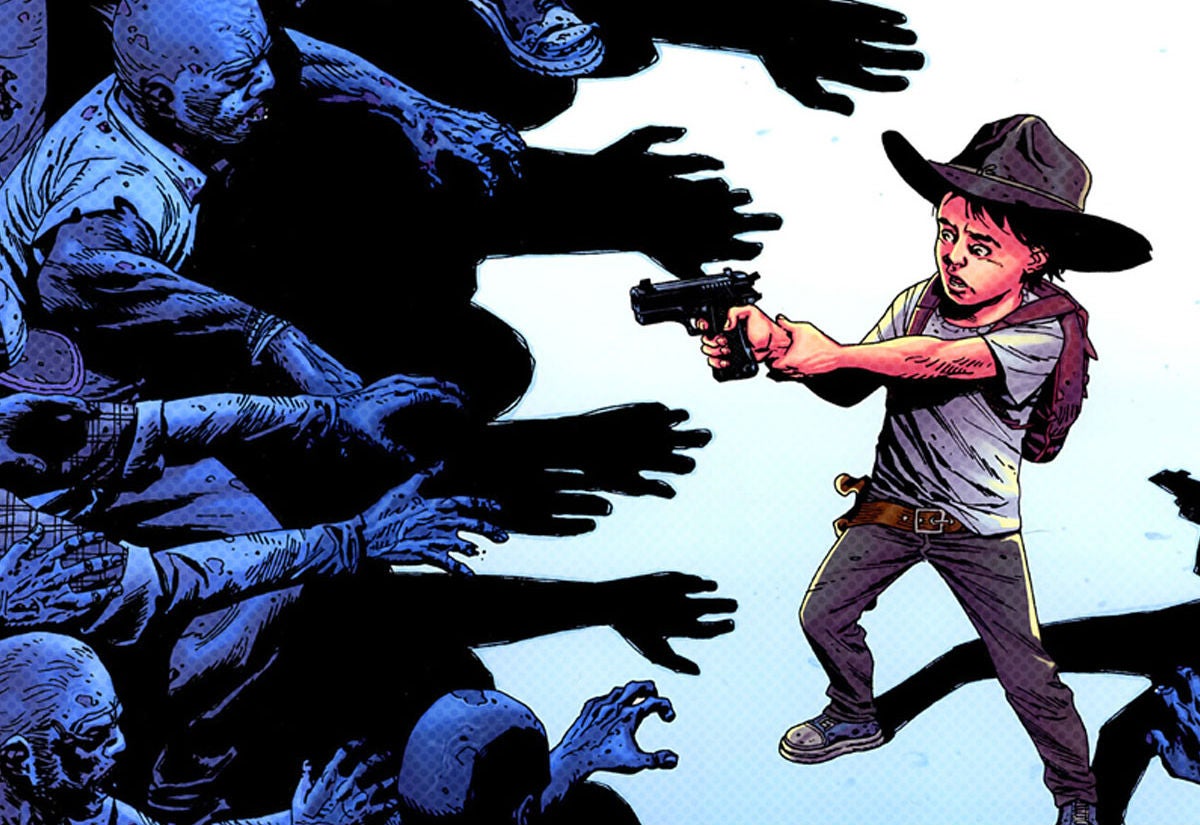 Skybound Entertainment has closed a new funding round, led by the South Korean online publisher Com2uS.
The round also featured contributions from C Ventures and Third Wave Digital, both of which will "support Skybound's global expansion." The official announcement made it clear that Com2uS' investment would include a partnership on a new mobile game based on The Walking Dead.
"Com2uS' expertise in mobile free-to-play games make them an ideal production partner," Skybound's management team said in a joint statement. "With tremendous support from C Ventures, Third Wave Digital, and Com2uS, we're excited to work together to reach super fans in Asia and around the world with our existing and brand-new IPs."
While Skybound looks towards expansion into Asia, Com2uS had similar goals when taking its minority stake. According to CEO Byung Joon Song, the South Korean firm sees the deal as an opportunity to "expand its influence in the global market."
The two companies have worked together since 2017, when they struck a deal for Skybound to franchise Com2uS' hit mobile RPG Summoners War. Among a number of projects, there is currently an animated television series based on the IP in development at Skybound.
While it has other properties, Skybound is still best known as the company behind The Walking Dead, an enormously successful IP that may have passed its peak.
The television series -- the most popular single manifestation of Robert Kirkman's creation -- has been renewed for an 11th season, but the premiere of season ten drew the smallest US audience for any episode of the series to date. You can read more about its declining fortunes on Variety and Forbes.
The Walking Dead has also been a powerful IP in the games market, but that too has been tested by the events of recent years.
The collapse of Telltale Games made it unclear whether the episodic series would ever finish, until Skybound stepped in to make sure it did. And last year, Starbreeze released Overkill's The Walking Dead, which proved to be one of the biggest commercial failures of recent times, prompting Skybound to terminate its licensing agreement.
While these circumstances were not in Skybound's direct control, they had an impact on the perception of The Walking Dead as a games IP. In August 2018, the company unveiled a new publishing division that would help to diversify its portfolio, with a stated target of at least eight releases each year.