Coin Master passes $2b in lifetime player spending
Sensor Tower says Moon Active's casino-style app is leading the charge within the fast-growing Casino genre on mobile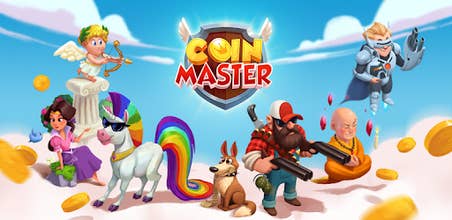 Coin Master recently passed $2 billion spent by players in its lifetime following a big year in 2020, according to Sensor Tower.
The tracking firm reports that Coin Master garnered over $1.2 billion in 2020, a 122.4% rise from the previous year, spurred on in part by lockdowns amidst the COVID-19 pandemic.
Coin Master led the growth of the Casino category as a whole on mobile, which was the second-fastest growing genre for player spending in the U.S. last year according to Sensor Tower.
The casino-style game was also the no. 4 revenue-generating mobile game worldwide in 2020 across both the App Store and Google Play according to Sensor Tower's data, falling just behind PUBG Mobile, Honor of Kings, and Pokémon Go.
Most of Coin Master's success comes from the United States, which has only 20.3% of the game's 194.8 million installs, but accounts for fully 50% of its lifetime revenue, or $1 billion.
The next highest spending country is Germany, which has put approximately $214 million into Coin Master to date, or 10.7% of all player spending.
Legislation in Germany threatened to ban a handful of mobile casino-style games last year, due to fears of them being harmful to young people with their monetization tactics. The ban ultimately did not go through.