Coffee Stain: Valheim's success was like trying to tip over a bathtub full of water
Indie publisher on how it's supporting the five-man team behind this year's biggest surprise hit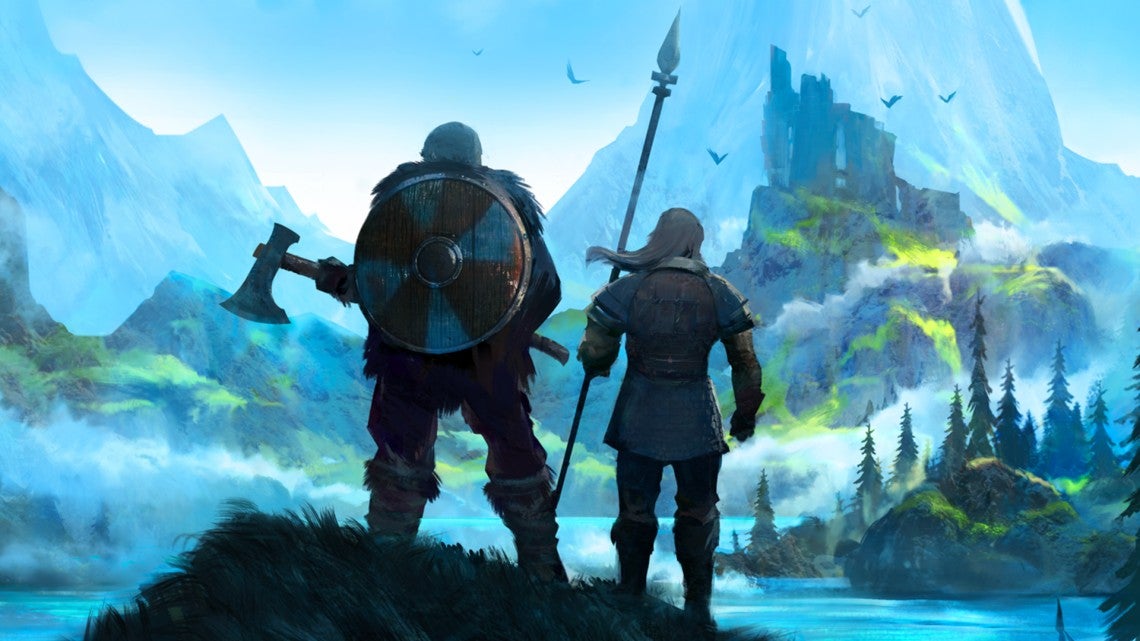 Very occasionally, an independently developed game will become a smash hit seemingly overnight and stand toe-to-toe with AAA blockbusters as the industry's most popular titles.
We've seen it in the past year with Mediatonic's Fall Guys and Innersloth's Among Us -- albeit the latter had already been on the market for a couple of years -- where the developers have a sudden influx of demand and attention they need to scramble to deal with.
Earlier this year, Viking-themed co-operative action game Valheim joined these ranks, and not only was developer Iron Gate Studios caught off guard, but so was its publisher Coffee Stain Publishing -- best known for Deep Rock Galactic and Satisfactory.
"With Iron Gate being only five people, it's hard for them to burn through that much cash in the first few months - we'd be pretty worried if they did"

Sebastian Badylak, Coffee Stain
"We were quite overwhelmed," says Sebastian Badylak, executive producer for Valheim at Coffee Stain. "We knew from the beta period that the game was well received by players, who played more than we thought they would -- that set us up with quite positive expectations. We were confident that the game would do well, and definitely sell in the tens of thousands in the first week."
Valheim went on to exceed this by quite some margin, shifting more than one million units in its first week of being in Early Access. It went on to shift six million in its first six weeks, and while that suggests steady momentum, its success was a little harder to gauge behind the scenes.
"After the day one sales, we realised this was a huge hit for us," says Coffee Stain CEO Albert Säfström. "But normally you sell the most at the beginning and then it starts to taper down. For at least the first week, every day we outsold what we'd managed the previous day.
"It was like if you knock over a glass of water on your desk. Most of the water comes out in the beginning, and that's what your sales are like. This felt more like if you tried to tip over a bathtub full of water.
"In the first week, we couldn't be sure how big the game was going to be because it just kept growing. It took a good couple of days for momentum to pick up. That's something that feels very special with this game -- we did everything we could with marketing, but there was so much power and strength behind the word of mouth that it kept growing in a way we hadn't foreseen."
Word of mouth is one of the many factors Valheim's publisher cites as the reason for its success. Another is the creative outlet offered by its home and ship building systems, with the most impressive player constructions granting great virality to Valheim in the press and on social media. Then there's the game's position as a rare example of a large-scale co-op, with up to ten players working together rather than two to four, and the current zeitgeist for all things Viking. It can't have hurt that Assassin's Creed Valhalla rekindled interest in Norse warriors just a few months before, although Badylak notes that the ancient culture has been in the mainstream for a few years now.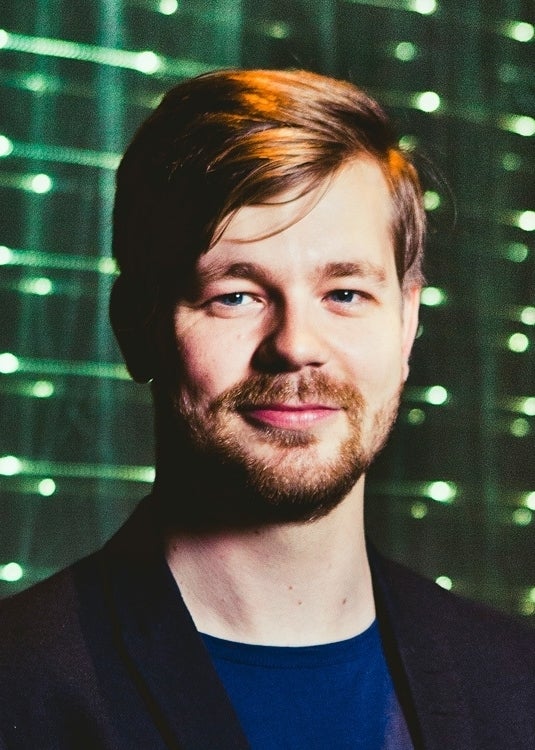 "Even if it weren't for Assassin's Creed, the HBO series Vikings paved the way for Viking culture [being as popular] as it is today," he adds.
Naturally, we have to factor in the pandemic, with Badylak observing that: "People have progressively gotten used to hanging out online and getting a new game to do that in."
Meanwhile, Säfström points to the popularity of another title, one similar in mechanics rather than theme, as a boost for Valheim.
"I think we were also lucky with Rust dragging people into this genre," he says. "But that game is PvP focused and the likelihood is someone is just going to kill you and you'll lose all your progress. In contrast, Valheim is PvE and you can control what threats you're facing. That also helped a lot.
"The way that the game doesn't present everything it has at first glance has also helped. It's created a sense of discovery -- the way we've seen the community discover the game is similar to how people were waiting for the next episode of Game of Thrones and speculating what would happen. We had that with the launch, where the community were discovering mechanics rather than the game revealing them all in the first 15 minutes."
As with all rapid rises in popularity, both Iron Gate and Coffee Stain have had to adapt to their newfound fame with Badylak saying their post-launch plans have "changed quite dramatically now."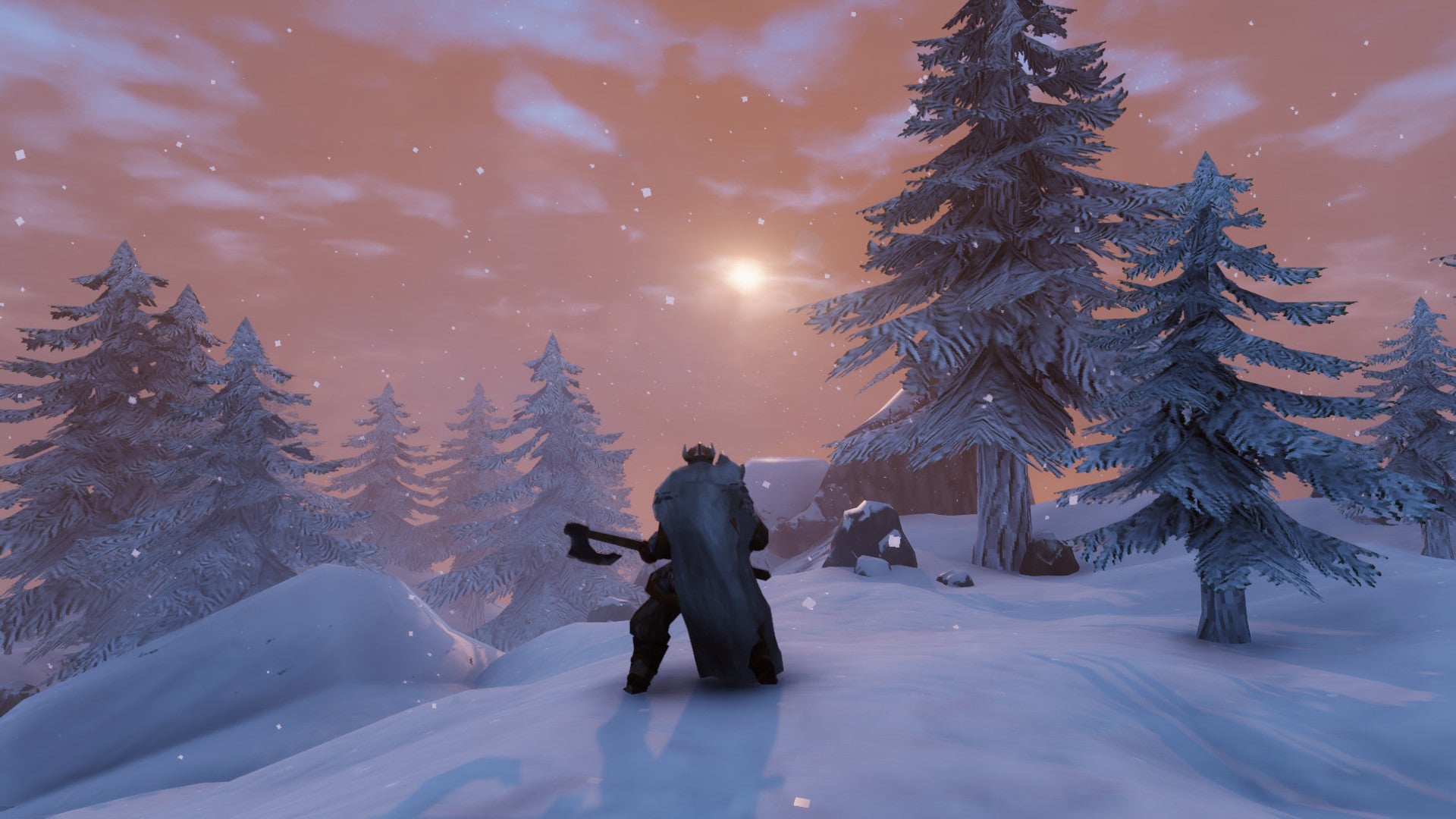 Even things that would have already been a priority had a little more pressure around them. For example, Valheim -- like all Early Access games -- is not free from bugs and technical issues. Badylak notes that the number of bug reports is higher than it would have been with fewer players, although that's not to say there are more bugs, just more players reporting them. Yet finding solutions is by no means accelerated.
"If you knock over a glass of water, most of it comes out in the beginning, and that's what your sales are like. This felt more like if you tip over a bathtub full of water"

Albert Säfström, Coffee Stain
"The small development team of five people would still be bottlenecked the way they are now, even if there were significantly fewer players," he says. "We just have to roll with the punches because some bugs are just not that easy to foresee and some need more time to get to the bottom of. So the anticipation and demand is bigger, and that makes the team's velocity appear slower even though it's exactly the same as it was before launch.
"It's one of those situations where we obviously want to keep up with the growing demand and we want things to be done quicker, but in the end it's just not humanly possible to some extent."
One way to mitigate that is to hire more people, and Iron Gate is certainly doing so but this is not a process that can be rushed. In the meantime, Coffee Stain has been supporting the technical efforts on Valheim as best it can, even working closely with Unity -- on whose engine the game is built -- to better understand and find solutions to the worst problems.
"That's been the most critical thing to attend to, seeing as there's only one programmer on this project," says Badylak.
Säfström says the tide has turned for Coffee Stain when it comes to raising awareness of both Valheim and the team behind it: "We went from a place of chasing opportunities, press and partnerships to a place where we're triaging those opportunities and trying to manage our time. That's been a big difference. [PR agency] Swipe Right are acting more like goalkeepers than strikers... It feels like more people have heard of us now."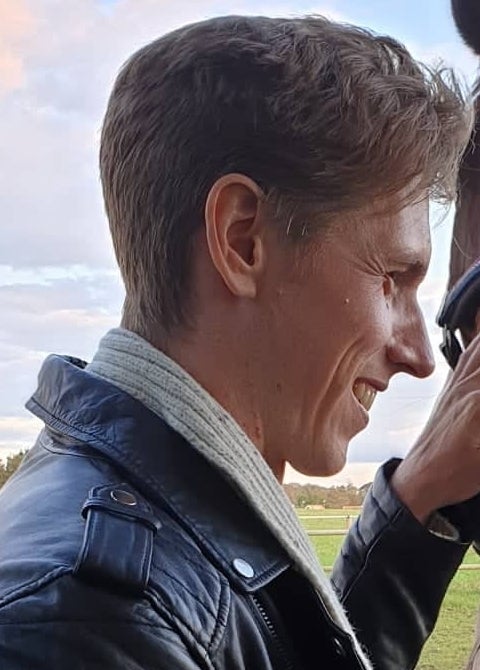 The sudden surge of revenue brought in by Valheim's more than six million sales will undoubtedly help with all these efforts going forward, although Coffee Stain is unable to give an idea of how this will specifically aid the game's development.
"It's actually a little early to say anything about that," says Badylak. "With Iron Gate being only five people, it's hard for them to burn through that much cash in the first few months -- we'd be pretty worried if they did."
Both Säfström and Badylak report more developers have reached out to Coffee Stain since the Viking hit's launch to see what the publisher can do for their own upcoming titles -- although they have been careful to temper expectations.
"It's hard to say that one game's success would necessarily translate to another, but it doesn't hurt to be a publisher in the position we're currently in," says Badylak. "But that's definitely down to [Valheim] being the right game at the right time, and above all being high quality."
Säfström adds: "Valheim in some ways validates what we've been doing so far, and it makes me more confident about the way we're doing things. Obviously having more attention and more resources are good things, but we've come to this point by focusing on things that we think are important and this gives us more breathing room to double down on the things we've done successfully before -- and we'll continue to do that with other titles we publish."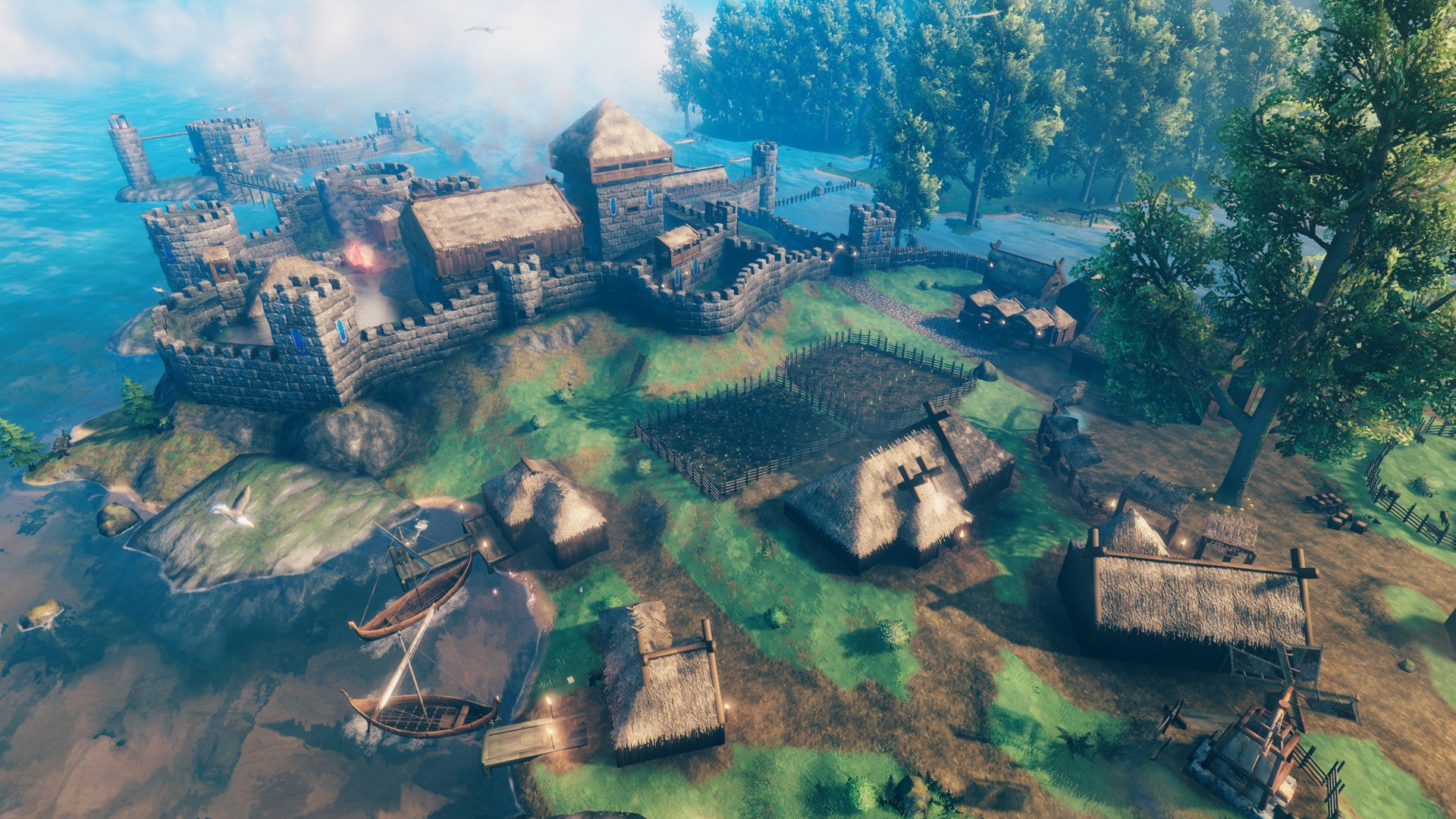 He goes on to stress this is all being done with the initial sale of Valheim -- the game has no microtransactions -- and its budget price of around $20, a strategy the publisher is keen to double down on going forward.
"The way we've seen the community discover the game is similar to how people were waiting for the next episode of Game of Thrones, speculating what would happen"

Albert Säfström, Coffee Stain
"We want it to feel like you're getting a good deal when you buy one of our games, that you almost feel bad for the developer or publisher that you can get so much game for that amount of money," says Säfström.
"This way of not heavily monetising things... With Valheim, we've shown that you can make a very successful game -- both in terms of the amount of players and financially successful -- without focusing so much on how you're going to make all of the money. Again, this feels like a validation of our approach, that we can continue focusing on the players and there's room on the platform to be rewarded for that."
In fact, with Valheim breaking records for the company, Coffee Stain can reconsider what a hit looks like for its business and be more confident, with Badylak saying he is now "preparing for success" with future releases.
"Depending on the indicators ahead of launch, it's important to have capacity, content or what have you," he says of the lessons learned from Valheim's launch. "You need something that will allow you to adapt a little bit quicker to the market response."
Of course, as an Early Access launch, this is just the beginning for Valheim. Coffee Stain estimates the game is about 50% complete in terms of content development and, while it may take a few years, there are no plans to stay in Early Access indefinitely.
As with any sudden success, there's the danger of players getting bored and the title losing momentum, especially in as competitive an environment as video games. But Coffee Stain remains confident, pointing to both the game's continued post-launch success and the avid community it gathered during a long beta period.
"We're not worried about concurrent player numbers temporarily going down because we believe in Iron Gate's vision for Valheim, and as they start delivering on the roadmap and flesh out the rest of the game... Half the game is still 'missing' so we think we can get people back over time," says Säfström. "The bubble bursting is not something we're worrying about at this point."
Now the team is focused on delivering regular and significant updates to keep the community engaged, as Säfström concludes: "On a personal note, I just want more Valheim as soon as possible."