Codemasters to renew F1 license
Current deal has eight-year partnership expiring after likely launch of F1 2016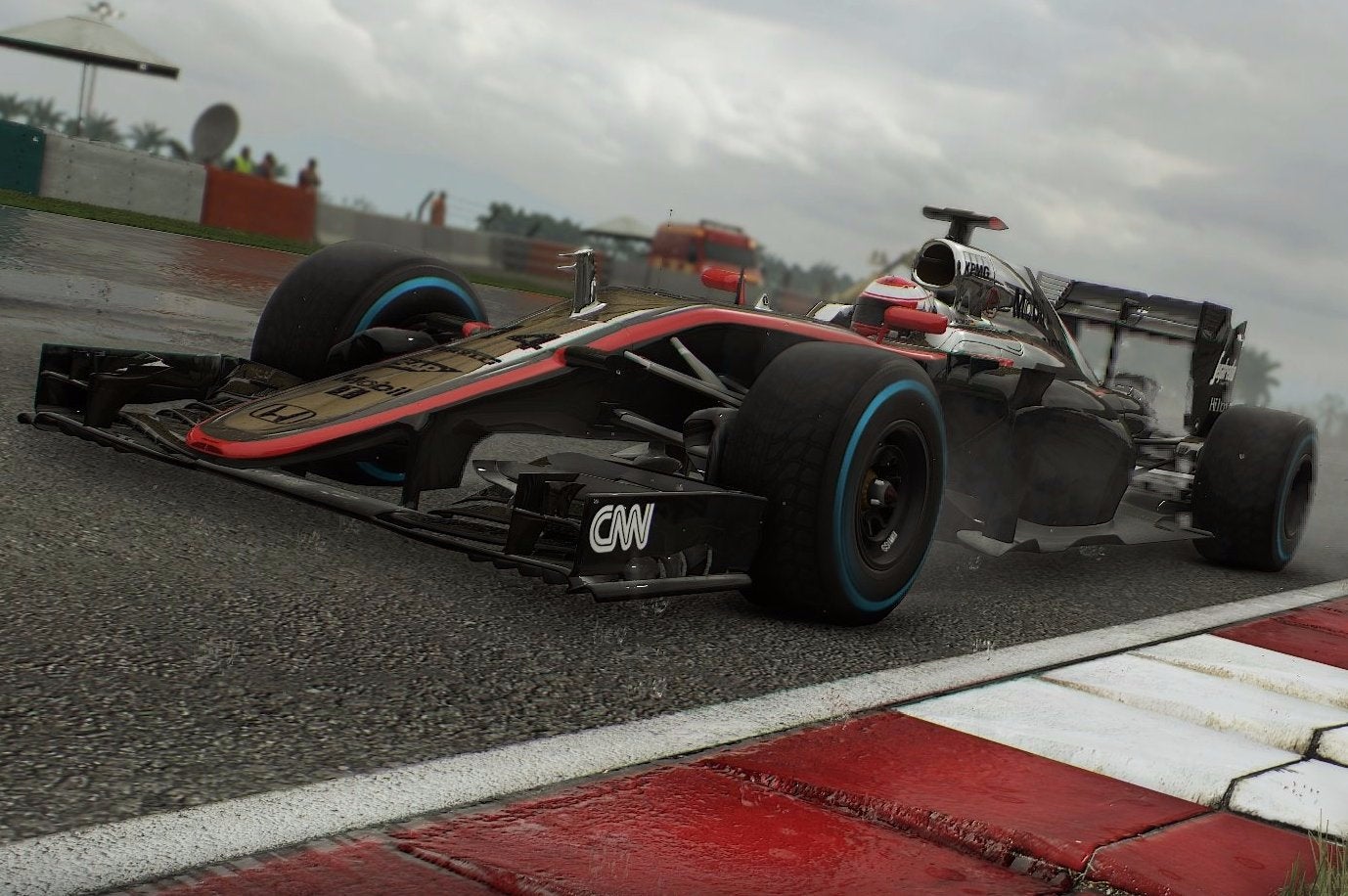 Codemasters has had the rights to make Formula 1 video games since 2008, and it doesn't look to be giving them up any time soon. Speaking with VideoGamer.com, Codemasters designer Steven Embling said the company's current deal with the racing league is almost up, but there are plans to extend it.
"We have [the license for] one more year, so we can release a title [after F1 2015] and then I believe the intention is to renew the contract after that," Embling told the site.
Codemasters has been releasing an annualized F1 racing sim since F1 2009 debuted on the PSP and Wii. Outside of handheld adaptations or the arcade-style F1 Race Stars spin-off series, last year's F1 2014 received the harshest critical reception in the history of the licensing partnership, with Metacritic scores in the low 60s.
The F1 series is set to make its current-gen debut when F1 2015 launches June 12 on the PS4, Xbox One, and PC. It will also be the first Xbox One or PS4 release of any kind for Codemasters, which recently underwent a strategic realignment involving dozens of layoffs.