Coconut Dodge dev: iOS is all about luck
Futurlab's James Marsden explains why indie devs should head for the PSN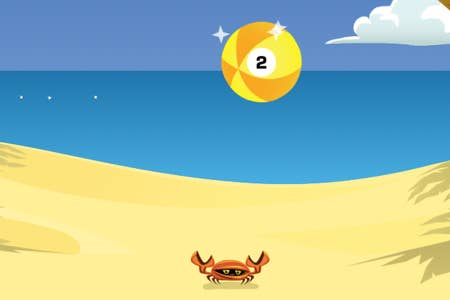 James Marsden of UK development studio Futurlab has urged independent developers to skip the iOS gold rush, and look to PlayStation Minis to make their mark.
"I think the Vita is a great platform for indies," Marsden told Gamasutra.
"It frustrates me that iOS is the flame the moths are flying towards -- ultimately they are doomed unless they've got enormous resources for visibility. Even though you might not win big on Minis, you're pretty much guaranteed to make some sales. This, for me, is a better first step for people getting started."
Selling more copies of its titles Coconut Dodge on PSN independently than it did with EA's support on iOS has led Marsden to believe the App Store is just a risk for smaller developers.
"If you're an indie, luck plays such a huge role that it's not worth trying."
He was eager to praise Sony's support of indies, and said it allowed the team to make deeper games as a result.
"Sony's really open for independent developers to come and publish on its platform, and I think they're probably the only platform holder that's really giving developers this window of opportunity," he continued.
"The way we see it is we want to make proper, immersive gaming experiences. We don't want to make iOS distract-em-ups. For us to do that as a newbie is really tough: we're going up against the studios that have been established for 10, 15 years."
Futurlab's most recent title is Velocity, which it also released as a PlayStation Mini, and which has over 100,000 users.