CIS region game devs hit with 7.4% decline in median salary last year
Women lost 10% of their salary as gender pay gap increased to $6,000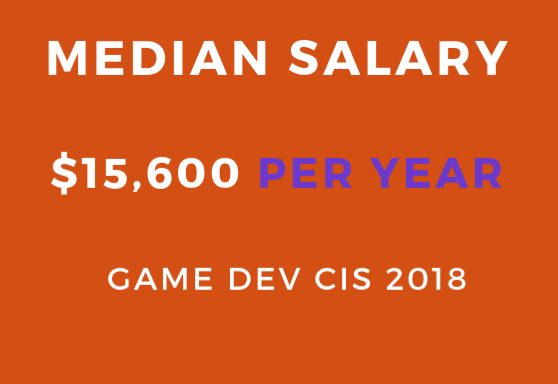 Game developers in the Commonwealth of Independent States saw their median salary decline by 7.4% last year compared to 2017.
That's according to figures from a survey conducted by Russia-based recruitment and human resources consultancy VALUES VALUE.
The study found that median compensation in the CIS market dropped from $16,800 per year in 2017 to $15,600 in 2018.
Women were hit hard last year, losing 10% of their median salary; the gender pay gap increased significantly from $4,800 per year to $6,000 despite the gender ratio remaining the same at 27% women, versus 73% men.
According to the survey, managers lost around 23.3% of their monthly compensation, while programmers salary dropped 10%.
The median earnings for C-level executives were $27,600 per year, while programmers earned a median salary of $21,600.
"Median salaries in the CIS region have reduced, according to our research," said VALUES VALUE founder Tanja Loktionova.
"At the same time, according to our internal statistics, highly-qualified specialists sought by employers began showing much higher incomes.
"We see that sometimes their salaries grew by 2-3 times within 2018. The tendency is actual for all the main countries - Russia, Ukraine, and Belarus, and also, for all the main roles."