Cie Games looks to out-rev CSR Racing
[a]list daily talks with the marketer turned game developer about its advantages in the mobile racing sphere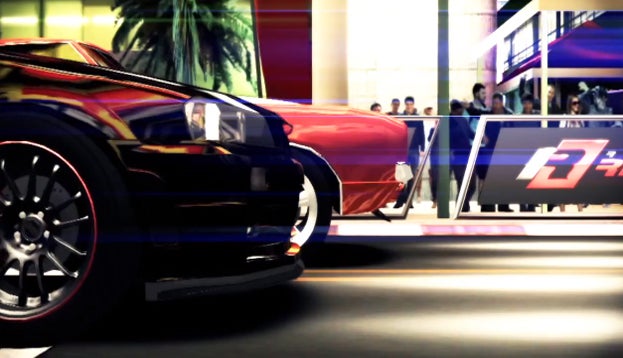 CSR Racing from Boss Alien was one of the top grossing iOS games of 2012 and remains among the more popular racing titles today. Cie Games, a game developer that has its origins as a marketing firm, is looking to get a piece of the pie on mobile with its own "console quality" game called Racing Rivals. The [a]list daily spoke this week with the developer about its strategy and approach to the market.
One key area of differentiation for Racing Rivals may be its live multiplayer action. "We're not simply doing a one-to-one match with another person on our servers on the back end, we drop you into the game lobby with up to 50 other people. You can just hang out and watch other guys race in spectator mode. You can chat, talk chat - there are messages that are automatically generated when people race for pink slips or go all in with the cash that they have in their accounts," described Cie's Matt Nutt. "It makes for a much livelier play experience when you feel like you're part of an active room and there's a lot going on. The ability to race, put your money where your mouth is by betting in-game currency or even your pink slips. That adds a lot of emotion and excitement to the game."
"We think the live multiplayer racing part is super-important. Other games you can race someone else, but you're really racing their data in the cloud, so you're racing the best possible time that they put up. But just like in real sports, even the best athletes have off days. The live racing component allows you to race the ballers in the room, but there is skill in playing the game. You might not have the fastest twitch skills on that day, and you could lose."
Another possible advantage for Cie Games and Racing Rivals is the company's relationship with Nitto, a tire company that has ties throughout the automotive community. Essentially, Cie Games is able to target two audiences through this partnership. It can go after hardcore gamers while Nitto brings in more of the car nuts and gearheads.
"We're really fortunate. Not only are they a sponsor, but we're leveraging all of their marketing channels to get the word out about this game. Their marketing plan as a company in this particular timeframe is centered around the game. All of their media buying, all of their PR, all of their community outreach is going to be anchored around this game that we've developed with them," Nutt said. "Essentially we have a dual-pronged approach to marketing this game. We're focused on the video game industry, obviously. They're focused on the auto industry. We're going after gamers, people who like to play racing games and the gaming industry from a B2B perspective. They're doing all the same going after car enthusiasts, automotive industry press, blogs and so on."
Check out the full story on our sister site, [a]list daily.