Chucklefish makes $1m from Starbound pre-orders
Indie dev passes milestone two weeks after opening multi-tiered pre-orders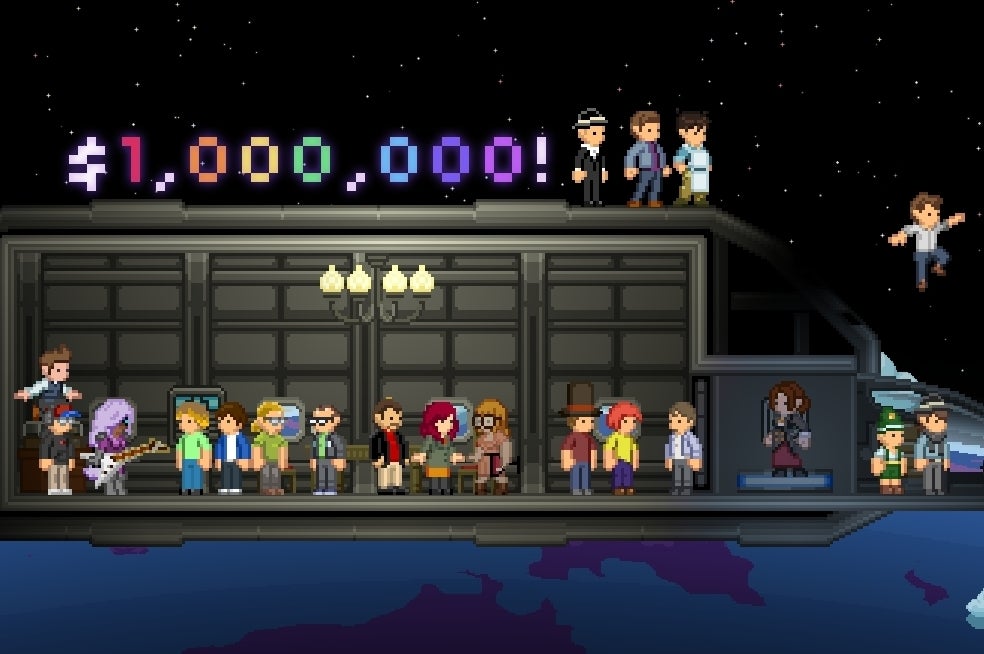 The indie developer Chucklefish has sold more than $1 million in pre-orders for its forthcoming sandbox game, Starbound.
Chucklefish opened pre-orders for Starbound on April 13, with tiers ranging from $15 for a copy of the game, a steam key, a beta invite and the soundtrack, to $2000 for a range of personalised rewards including in-game statues and NPC names.
At the time of writing, 41,925 backers had spent $1,016,817 pre-ordering the game - an average of nearly $25 per person.
"Words can't even express how grateful and overwhelmed we are by all the support you've shown us," a post on the company website read. "Not just over the past couple of weeks, but for the past year or so since Starbound was officially announced. You're all amazing, and we're going to continue to work our butts off to make Starbound an awesome game for you."
Starbound is due for release on Windows, Mac and Linux later this year, though a precise date has not been set.