Christmas will be the true test for Nintendo Switch
Next week's launch is surprisingly understated for a new Nintendo console
This article was first printed in the GamesIndustry.biz UK Retail and Publishing briefing. To receive these special emails, sign up here.
In under a week, Nintendo Switch will be in people's homes.
It doesn't feel right. It all seems so muted. Sure, there are those that can't decide if Nintendo has made the ultimate games machine or the most pointless, but even so, it doesn't feel like a new console from the most iconic name in video games is a little over a week away.
Up until yesterday's onslaught of unboxing videos, there has been a distinct lack of significant mainstream press coverage. Where's the massive media campaign? Where's the release countdowns? Where's the surprise last minute announcements?
"You know something is up when Horizon: Zero Dawn is comfortably winning the PR battle against Switch."
You know something is up when Sony's big new IP launch, Horizon: Zero Dawn (which is also out next week) is winning the PR battle (so far).
And there's so much we still don't know about it. Where are all the games that have been promised? What about the Virtual Console? How does the online infrastructure work?
If I was a cynical man, I'd almost suggest that Nintendo is sending its next console out to fail and are preparing a more complete 'switch' to smartphones in the near future.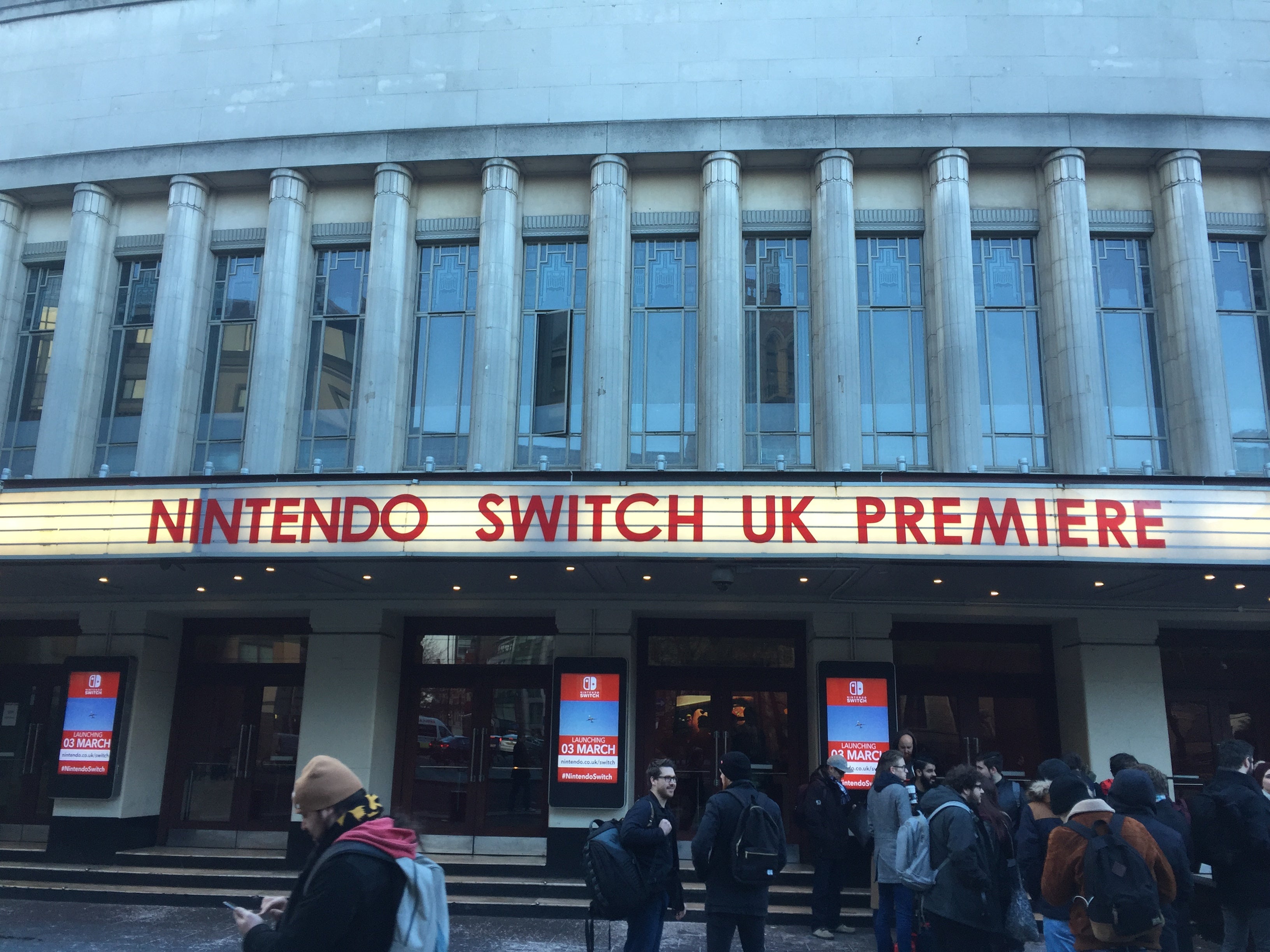 The reality is perhaps something a little more simple - the launch of Nintendo Switch just isn't that important. Christmas is the true test.
By the end of March, there will be 2m units in the channel worldwide, which is a relatively cautious figure (Nintendo sold 3m Wii Us in that time, albeit over Christmas). There should be more than enough Nintendo fans or Zelda obsessives to pick up most of those - the sort of people who have already dropped £150 on the new Zelda collector's edition and its assorted Amiibo (which are all gone). Switch has sold out at major US retailers, although there's still some stock available in the UK.
In fact, you can easily see who Nintendo is targeting with Switch by the level of PR and marketing focus being spent on the new Zelda, as opposed to the actual console.
If you think back to the last time Nintendo released a console at this time in the year, it was the 3DS in 2011. Nintendo got the fundamentals of that launch wrong, both in terms of software line-up, price and PR positioning. In the months that followed the company took drastic action. It dropped the price significantly, ramped up its development resources and launched two big games at Christmas (Super Mario 3D Land and Mario Kart 7). The move meant the 3DS had a strong first Christmas, and the console went from there to 65m units globally in five years.
That first Christmas is crucial and is often more important than the console launch itself.
Nintendo now has the same window of correction. Based on its current schedule, by Christmas there will be four significant first-party Switch games available (Zelda, Mario Kart, Splatoon 2 and Mario Odyssey). It will have a better idea of what parts of the machine are resonating and which aspects are not. It will also know for certain if that price is too prohibitive for anyone that isn't a hardcore Nintendo fan.
We will have also passed E3. We will know whether GameCube games are coming to Switch and we'll have a better idea of what the software pipeline looks like.
"The problem with soft launches is that consumers and third-parties can quickly perceive a cautious approach as a failed one."
If you look at the rather understated marketing campaign, the continued announcement of new 3DS titles, the fact that Nintendo revealed the release date so late (including to many of its own employees), and the absence of rather salient information about the machine's digital functionality, and you get the feeling that the arrival of Switch next week is almost a soft launch.
There's a risk here. Next week Nintendo has a brand job to do in establishing the Switch, irrespective of how many units it has in the channel. And the problem with soft launches is that consumers and third-parties can quickly perceive a cautious approach as a failed one - it's something Sony has been wrestling with a little bit with its approach to PlayStation VR.
But you can appreciate the strategy. By the close of March, Nintendo should have 2m Switch consoles in people's homes worldwide. The machine will be doing the rounds with friends and families, word will spread, there are a smattering of big releases during Spring and Summer to keep the conversation going. And then by November, as Sony's PS4 Pro and Microsoft's Project Scorpio duke it out over the high end sector, Nintendo have their £250 hybrid complete with a new Mario to tempt you.
It almost sounds deliberate.
Almost.