Christian Svensson joins Six Foot as COO
Former Capcom exec now leading games biz for brand management firm and development partner Grey Box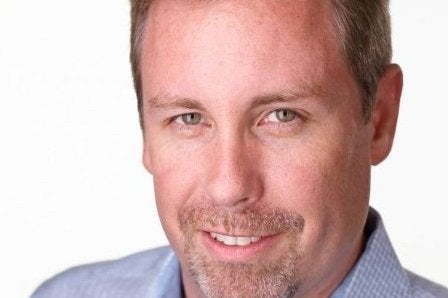 It's been a couple years since Christian Svensson left his role at Capcom as senior vice president. While he's been serving in various advisory and consulting roles, this week the industry veteran revealed that he's now joined Six Foot to serve as chief operating officer and lead its games division in Houston. This also entails handling the gaming business on behalf of Grey Box, which worked with Petroglyph, Axis Animation, and Weta Workshop on the RTS title Grey Goo (published in January).
"The types of projects and companies I've been working with have had me working in nearly every aspect of the business: from premium console/PC, to online F2P games, to mobile, to VR to localization and QA. Fulfillment has been high, stress has been low, financial compensation has been more than satisfactory. I really didn't want a traditional 'job' or executive position in the business at this point. I was quite content to build up my own little business and be the master of my little domain. However, an opportunity came up that doesn't happen very often and I had to explore it," Svensson explained on Facebook.
"As some of you know, Six Foot/Grey Box has been one of my larger clients for the past year and I've watched/helped them grow from a couple dozen people into a structured, process driven organization of nearly 100 folks (and climbing). So while I have had a great time working with them, it seems they feel likewise."
Svensson will now be working with Grey Box as it brings free-to-play title Dreadnought to the market with Yager. "And there's more gaming goodness to come in time. Their fearlessness is inspiring. The people are warm, fun, smart and passionate. Their aspirations and goals as a gaming company align directly with what I value and where I see opportunity in the market. I am extremely excited about the challenges and opportunities that await and I've been chomping at the bit to dig in since reaching our agreement a few weeks ago," Svensson continued.
As for the consulting work Svensson's been engaged in recently, he noted that he's winding down and "will be transitioning projects back to other executives over the next two months." That said, he will be continuing to serve on various company boards where there's no conflict of interest. "So I am expecting to be able to be able to stay engaged with pretty much everyone," he added.
Svensson is on the board of advisors for Digital Development Management, he's an advisory board member for QLOC S.A. and IEP, and he's been a board member for the Academy of Interactive Arts & Sciences since 2008.