Chris Suh to take over CFO role at EA
Former Microsoft CFO for cloud and AI is to replace Blake Jorgensen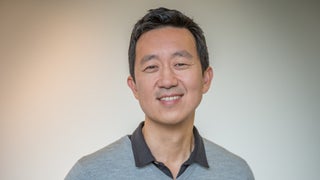 EA has announced the appointment of its new chief financial officer, Chris Suh.
He is due to take over the role from March 1, replacing Blake Jorgensen who announced in September that he would be stepping down after a decade at the company.
Suh will report to CEO Andrew Wilson, with Jorgensen to stay at EA until the summer to "assist with the transition."
Suh previously was corporate vice president and CFO for Microsoft's cloud and AI department, where he's been overseeing the development and growth of Azure, among others. He has been at Microsoft for over 25 years in a variety of senior roles.
Wilson commented: "Chris is an exceptionally qualified leader joining us as we accelerate and transform our business for a socially-connected, cloud-enabled future. I look forward to having Chris as a strategic partner, bringing his extensive experience driving scale and growth to help us achieve our goals."
Suh added: "EA's bold vision for the future -- to connect hundreds of millions of players through social ecosystems with powerful IP at the centre - is very compelling. I'm excited to help the company accelerate into this vision and its next phase of growth."