Chris Schlerf confirms move from Bioware to Bungie
Writer swaps work on Mass Effect: Andromeda for Destiny storytelling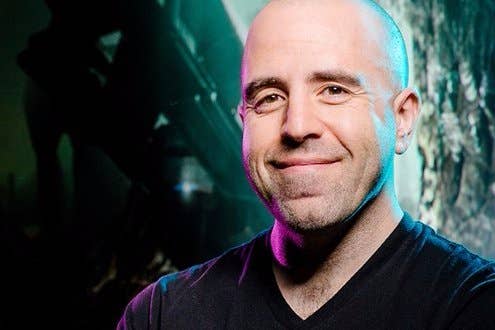 Writer Chris Schlerf has confirmed that he has left Bioware Montreal to join Bungie in Seattle, leaving the narrative design of Mass Effect: Andromeda behind to work on the script for forthcoming Destiny updates and releases instead.
Schlerf says his time at the EA-owned studio was "sincerely one of the best experiences of my career" and that he was "incredibly grateful to have worked with such talented & truly wonderful human beings." Nonetheless, he seems happy to have swapped one epic sci-fi title for another.
Think MEA is really gonna blow people away; couldn't be prouder to be part of it, & excited like a lil kid to play the final when it's out.

— schlerf (@schlerf) February 16, 2016
"Very happy to be back in Seattle," said Schlerf, via Twitter. "Working with this scrappy little company called Bungie that some of you may have heard of."
Schlerf is the second high-profile writer to have left the Bioware studio in recent weeks, with Dragon Age scribe David Gaider moving to Edmonton's Beamdog earlier this month.