Chobolabs raises $1.3 million
Eric Schmidt's Innovation Endeavours leads the round for core multiplayer mobile studio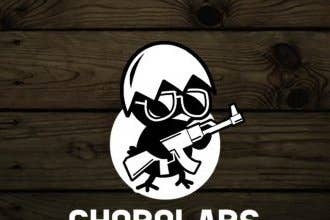 Chobolabs has raised $1.3 million to create core multiplayer games for mobile devices.
The round was led by Innovation Endeavours, the VC firm set up by Google's Eric Schmidt, and featured contributions from seven other VCs. Chobolabs was founded by CEO Deyan Vitanov, a former pro-gamer, with a team largely made up of former Ubisoft and Gameloft staff.
"The growth of competitive synchronous multiplayer gaming has not only created multiple billion-dollar PC and console-based franchises like Call of Duty and League of Legends, but also resulted in the $1 billion Twitch acquisition," Vitanov said in a statement.
"I am convinced that over the next 12 to 18 months competitive gaming will emerge on mobile and capture core gamers' attention."
Chobolabs also announced the addition of a new team member: Ilian Georgiev, the former head of product management for Pocket Gems.