Chinese social dev Rekoo to open London office
New office will create 25 jobs in 3 years, serve as a conduit between Asian and European markets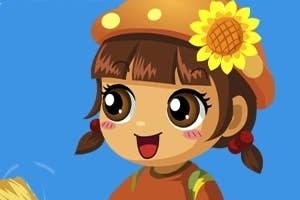 The leading Chinese social developer Rekoo has pledged to open its first European office in London's Tech City development.
Rekoo's London office will hire 10 new staff at first, with that amount expected to rise to 25 in the first three years. The office will serve as a conduit between Asian and European markets, allowing developers from different territories to reach new markets.
"Opening up an office in London's Tech City is a great move for Rekoo as it allows us to be the bridge between the European and Chinese mobile gaming markets," said Rekoo vice president Lisa Pan in a statement.
"Companies in the UK produce very high quality games, and being in London means we can attract world-class talent and find new business opportunities with UK and European developers."
The Beijing-based studio was founded in 2008, and has grown to more than 500 employees across Asia. It currently has more than 20 million DAUs on PC, and another 10 million DAUs on smartphones.
Boris Johnson, the Mayor of London, and George Osborne, the Chancellor of the Exchequer, are currently on a visit to to China, hoping to attract more companies to London's thriving tech community.