Chinese mobile games market is now the most valuable in the world
Newzoo and TalkingData report pegs annual revenue for 2015 at $7.1 billion, rising to $10 billion this year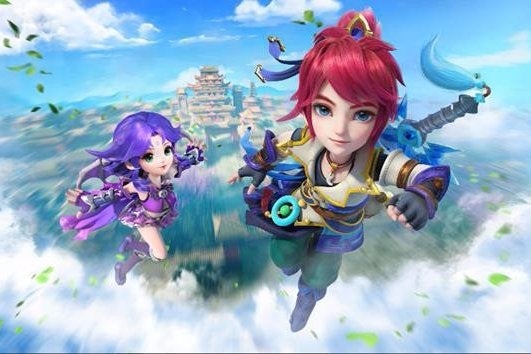 The Chinese mobile games market passed $7 billion in revenue in 2015, according to a new report from Newzoo and TalkingData, making it the largest in the world.
The $7.1 billion generated in 2015 is a big increase over the prior year, when Chinese mobile revenue only reached $4.5 billion. That's a year-on-year growth rate of 57 per cent, but that pace won't be maintained in the near future. Newzoo and TalkingData expect revenue to reach $10 billion this year, and $13.9 billion in 2019. Over that period, mobile games will gain a larger share of the overall games market in China, growing from 33 per cent last year to 48 per cent in 2019.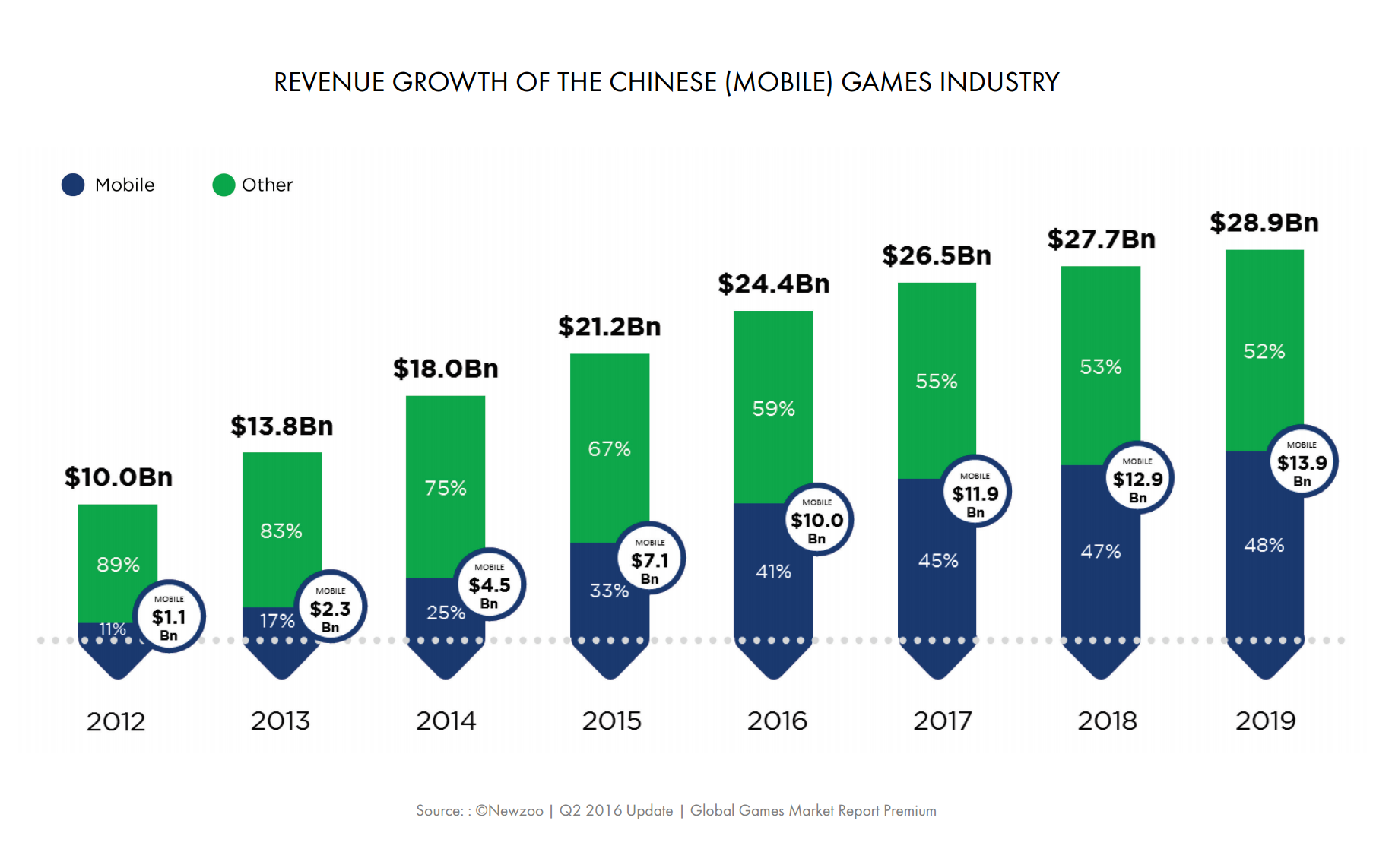 That growth was mirrored in the audience data, with total MAUs of mobile games increasing by 80.4 per cent on Android and 21.7 per cent on iOS between Q4 of 2014 and Q4 of 2015. The number of active mobile game devices topping 1 billion in Q4 of 2015, up from 800 million in the same quarter of the prior year.
But that growth rate is also slowing down. Though the number of active mobile game devices increased 25 per cent in the year leading up to Q4 2015, the quarter-over-quarter rate (i.e. versus Q3 2015) dropped to just 4.8 per cent. Newzoo and TalkingData noted the difficulties this trend will create for companies seeking to acquire new users.
Speaking to GamesIndustry.biz in March, NetEase's Tom van Dam described the difficulty of finding new users in China. "Direct user acquisition isn't very successful in China. You can't buy users like you can in the west," he said. "For example, we did a UA campaign, spending $100,000 to buy users. I can't recall exactly, but I think we got $2,000 back. Those users don't monetise, and they can cost up to €50 a user."
At the end of 2015, there were more than 16,500 mobile games across the many Chinese app stores, with more than 50 per cent falling into the "casual" and "card" genres. This was reflected by the genres that saw the most new launches last year, with "RPG" and "strategy" games representing half of the total, and "casual" and "card" representing only 30 per cent.
This surge in RPG and strategy games on mobile is exemplified by NetEase's Fantasy Westward Journey, a longstanding PC game that was launched on mobile devices last year in response to the audience migrating between platforms. NetEase earned $3.5 billion in revenue in calendar 2015, largely driven by its mobile games.