Chinese games market expected to reach $42bn revenue by 2022
Increase in number of female users puts China on path to 720 million gamers
Domestic games revenue in China is expected to reach a total of $42 billion by 2022 according to reports on PC games and mobile games from market intelligence firm Niko Partners.
With over half of China's 600 million gamers -- roughly twice the entire population of the US -- playing online PC games, Niko Partners has described the region as "the single most important market in the world for PC online games".
Additionally, China is the world's largest mobile games market, accounting for over 25 per cent of global revenue.
"Global game companies, hardware providers, and others must take the time to understand the incredibly complicated Chinese mobile games market and Chinese gamers' motivations, behavior, demands, and economic reality in order to build games and products that will soar to the top of the charts," said Niko Partners.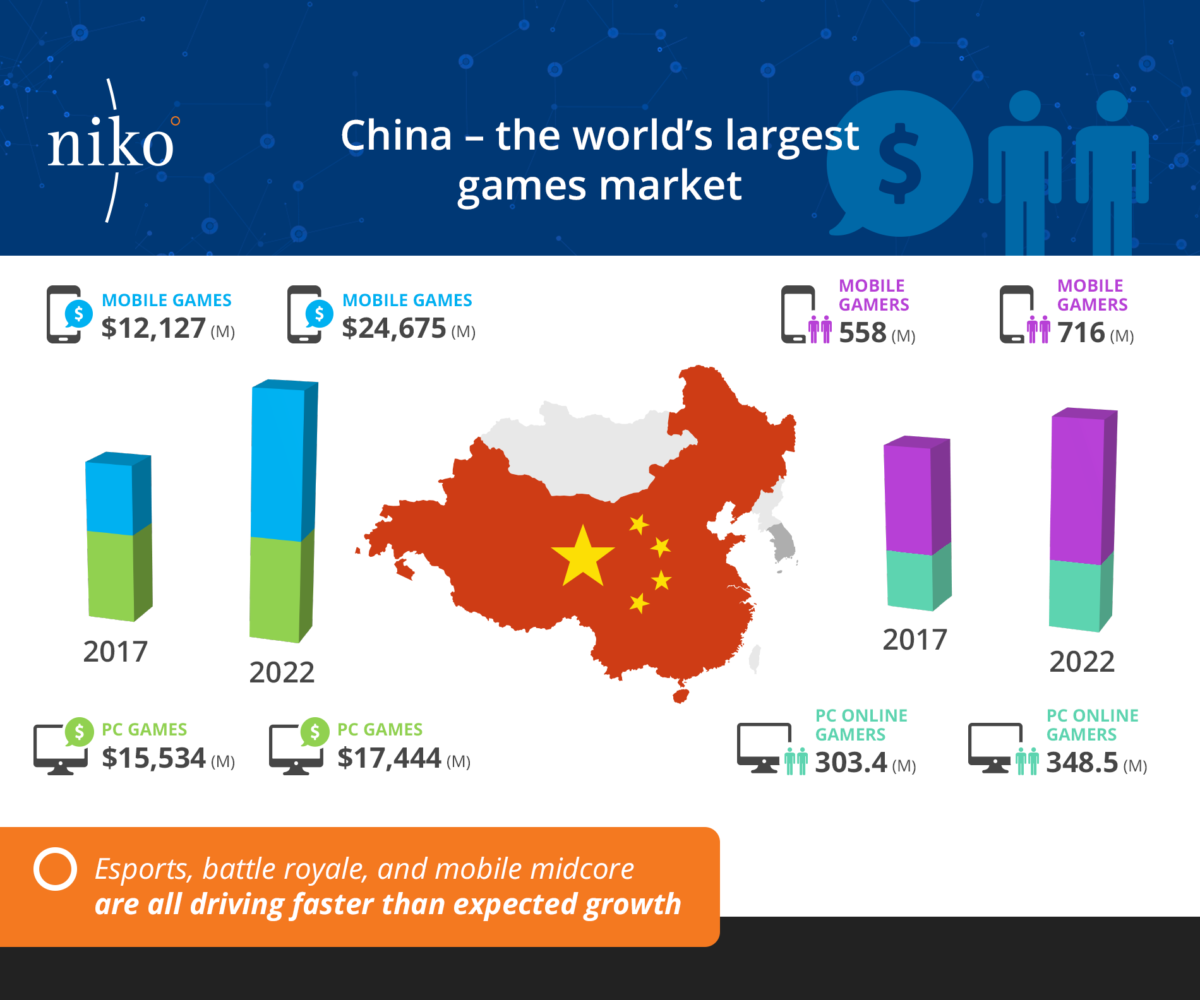 Predicting a total of 350 million online PC gamers by 2022, Niko Partners offered a projected revenue growth from $15.5 billion in 2017 to $17.4 billion.
Esports continues to be one of the primary drivers of growth, further supported by the thriving battle royale market.
China's mobile games market is expected to double in the next five years, growing from $12 billion to $24.7 billion in domestic revenue by 2022.
As the fastest growing sector, China's mobile market is predicted to overtake online PC games this year, making up just under two-thirds of total games revenue by 2022.
Bolstered by the increase of female gamers, China's mobile audience has a projected annual growth of 5.2 percent over the next few years, reaching a total of 716 million mobile gamers by 2021.
In mobile -- as with PC -- esports and battle royale continue to represent the strongest areas of growth.
For the record: A previous version of this story had the Chinese mobile games market at $16 million in 2017. Niko Partners has issued a correction to its graphic (which has been replaced above) putting the 2017 mobile market at $12 billion instead.
Additional reporting by Rebekah Valentine.