China now leads the world in iOS and Android activations
Rapid growth pushes China past the US and into the top-spot for the first time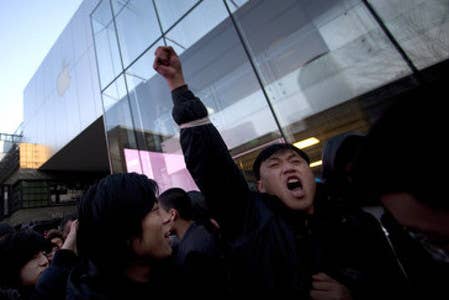 China now leads the world in the adoption of iOS and Android smartphones and tablets.
According to new data from Flurry, based on the research firm's entire data-set of 1 billion app sessions per day, China overtook the US for device activations in January this year.
As of this month, China accounts for 24 per cent of global activations, while the dominance of the US market has slipped considerably in recent months - from 34 per cent in December 2011 to 21 per cent this month.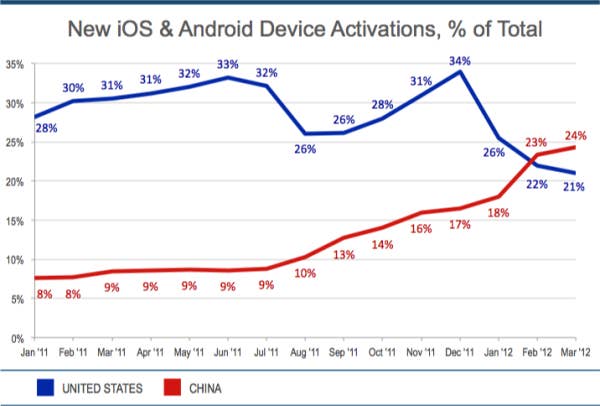 China is also the fastest growing country in terms of app sessions, showing 1126 per cent growth since the first quarter of 2011. At that point it was the 8th biggest country in terms of app sessions; by the end of the year it had moved up to second place.
To some extent, China's growth in this area is down to its vast population, but a significant proportion of its 1.3 billion residents still have no access to or cannot afford a smartphone.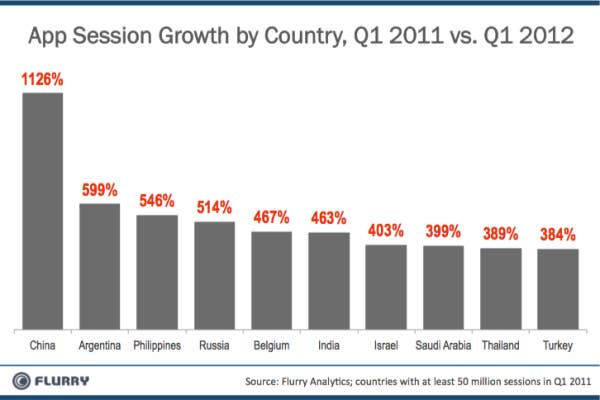 This suggests further rapid growth in China's future, motivated by the strength of its economy, the introduction of cheaper Android handsets, and Apple's increasing focus on rolling out its iPhone range across the country.
When Apple reported its fourth quarter earnings earlier this year, CEO Tim Cook claimed that the strong performance of the iPhone 4S in the region could have been improved with a stronger supply-line.
"We felt we were betting bold, as I think many of you would have thought if you would have known what we were doing," he said in a call with investors. "But as it turns out, we didn't bet high enough."