Charity SpecialEffect launches gaming marathon
Sign up for the Gamesblast weekend and raise money for charity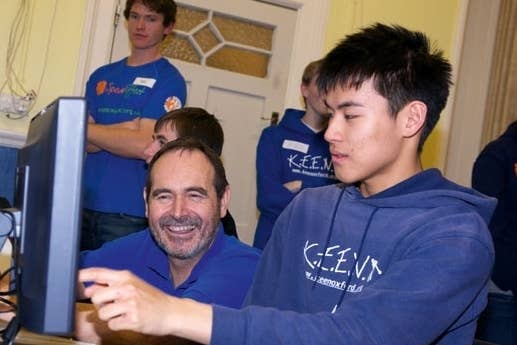 The UK charity SpecialEffect, which helps those with disabilities get access to specially adapted games and equipment, is asking gamers to sign up for a charity 24 hour gaming marathon.
The GameBlast weekend will take place on February 21 to 23 next year, and anyone can sign up for the event at the official site.
"Playing for 24 hours is a pretty big challenge, but we're asking people to attempt it to help the thousands of people who want to share their passion, but can't join in because of a disability," said SpecialEffect's Mark Saville.
"People like Sam, who could only watch his friends and family enjoy the Xbox because his cerebral palsy prevented him from using a controller. The sponsorship raised through the GameBlast marathons will change the quality of life of many more people like Sam by bringing the fun and inclusivity of gaming into their lives."
"It's going to be an incredible weekend. They'll be incentives and giveaways, and every team who registers will be entered into a complimentary draw for gaming goodies. We'll also be running our own marathon from Gameblast HQ, and keeping the world updated with progress from all the teams."