Chaos;Head Noah Steam launch goes ahead after initial rejection
Update: Spike Chunsoft says Valve accepted game on re-examination, with no changes made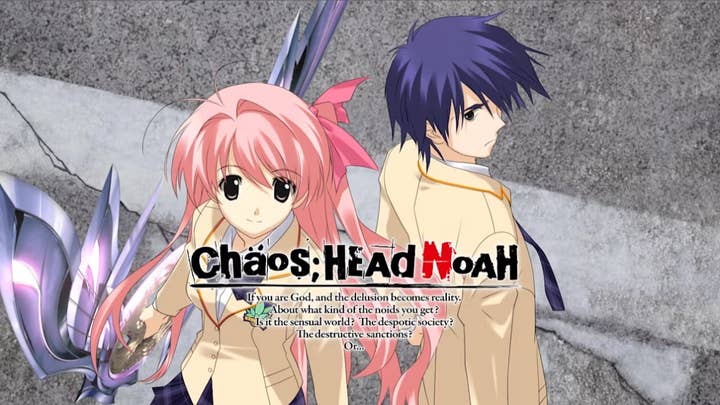 Spike Chunsoft has cancelled the planned Steam release of Chaos;Head Noah, but still plans to launch the Switch version of the title on October 7 as planned.
The company announced on Friday that the Steam release was scrapped "due to Steam's guideline-required changes to the game's content."
"Spike Chunsoft, Inc. believes these changes would not allow the game to be released to its standards," the company said.
A request for additional detail on what those changes might have been was not returned.
Speaking with Ars Technica about what parts of the game might have been at issue, PQube Games Head of Localization Andrew Hodgson – who worked on translation for another game in the same franchise – said he didn't believe Chaos;Head Noah contained anything significantly worse that what is already on Steam, saying, "It's far from adult, even if it can be quite gruesome in certain scenes."
Ars Technica brought up an observation that when Steam tended to ban visual novels, they typically featured characters wearing school uniforms, one that Hodgson agreed with.
"There's been a definite issue with Steam habitually rejecting games that have an 'anime' aesthetic and school settings, even games that aren't even remotely salacious," Hodgson said. "It's not the first game with a school setting that this has happened to, even when the school setting isn't remotely sexualized. It's as if someone on their team sees a certain aesthetic, sees a school setting, prematurely puts two and two together and then rejects."
Valve did not immediately return a request for comment.
Content moderation has long been a sticking point for Valve. In 2018 the company said it would allow all games on Steam except for those that were either illegal or trolling.
However, it has continued to block a variety of visual novels that would not appear to fit under either of those categories, and last year pulled a store page for Super Seducer 3, saying, "Steam does not ship sexually explicit images of real people."
Update, October 7: Spike Chunsoft said Steam changed its stance on the game in the days before its planned launch, with the storefront telling the publisher, "Valve's content review team, the group that made the original decision, has re-examined Chaos;Head Noah and decided to reverse course and allow the game to ship on Steam, as is. We've also examined the process that led to the previous decision about Chaos;Head Noah, and made some changes to avoid situations like this in the future."