ChangYou reports record Q3 revenues
$165 million revenues exceed company's guidance, registered users and ARPU also climb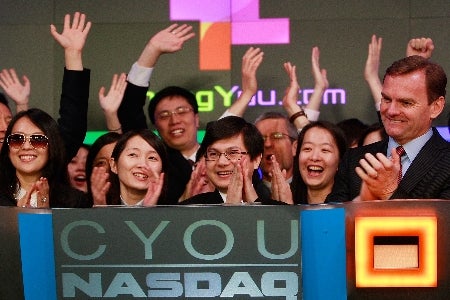 The Chinese online gaming company ChangYou has reported record-breaking third-quarter revenues.
For the three-month period ending September 30 2012, the company posted revenues of $165.8m, an increase of 29 per cent year-on-year and well above the company's guidance. Online game revenues were $151.1 million, up 30 per cent year-on-year.
ChangYou generated net profits of $72.9 million, a year-on-year increase of 18 per cent. Registered accounts showed significant gains, climbing 41 per cent to reach 223.5 million. while ARPU increased 46 per cent to RMB319 ($51).
"Our key operational metrics and financial results demonstrate that we have a solid base of players who are engaged and willing to spend in our games as we continue to invest the resources to keep them fresh and exciting," said CEO Mr. Tao Wang in a statement.
"ChangYou is one of the few online game companies in China with a leading presence in all three key markets of the online games industry: MMO games, web games and online game media. With the talents, customer base and marketing networks accumulated in each of these three areas, we believe we can take our businesses further, both in China and globally, and build the company into an even greater success."