Changes to the GamesIndustry.biz Investment Summit at PAX East
PlayStation no-longer attending. Velan Ventures, Behaviour Interactive and Tripwire join the bill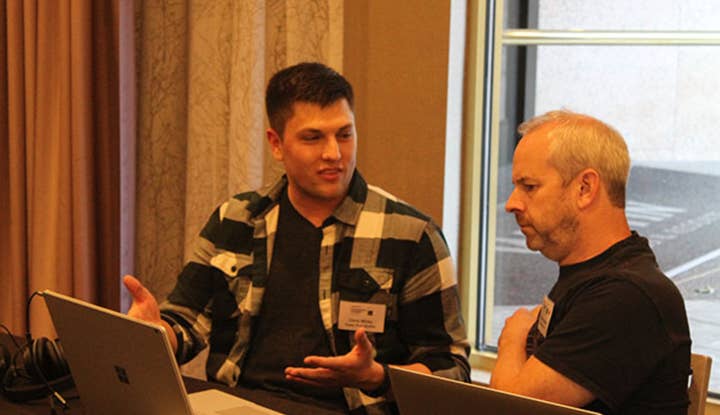 We now have the final details of next week's GamesIndustry.biz Investment Summit at PAX East.
Over 120 developers are scheduled to attend next week's event, hearing talks and meeting with investors and publishers.
Following its decision to not attend PAX East, PlayStation's Shuhei Yoshida will no-longer be attending the Summit. Yoshida's panel will still go ahead, and will now be hosted by Journey, Glitch, Wattam and Luna developer Robin Hunicke.
Sony will also not be taking meetings at the show. We've now added three additional publishers and investors at the show instead: Velan Ventures (the fund set up by the Vicarious Visions founders), Canadian studio Behaviour Interactive and publisher Tripwire Interactive.
Those three join Digital Extremes, Amazon Business Development, Oculus, Ubisoft, Sega, Team17, Wired Productions, Sold Out, Animal Kingdom, The Irregular Corporation, Humble Bundle, Gearbox, tinyBuild, Merge Games, Xsolla, Super.com, Hypetrain Digital, Neowiz, Graffiti Games and Snail Games USA, who are all looking to meet indie developers next week.
A handful of tickets are still available, however the meeting system is now closed and we can no-longer pre-arrange any meetings.
Here is the schedule for the day:
Here is the full schedule for the Investment Summit:
09:30 - 10:00: Registration
10:00 - 10:05: Introduction

10:05 - 10:25: Aaron Davies, Oculus

10:25 - 10:45: Anya Combs, Kickstarter

10:45 - 11:00: Alex Nichiporchik, tinyBuild
11:00 - 11:25:Indie Games Fireside Chat w/ Robin Hunicke (Funomena), Barry Meade (Fireproof Games) and Kris Piotrowski (Capy Games)
11:25 - 11:50: Break

11:50 - 12:05: David Daniels, Xsolla

12:05 - 12:40: The Games Investment Panel hosted by Rebekah Valentine with David Kaye (Snapshot Games), Guha Bala (Velan Ventures), Anya Combs (Kickstarter) and Richard Browne (Digital Extremes)
12:45 - 13:45: Networking Lunch
13:45 - 18:15: Formal Pre-arranged Meetings between Investors/Publishers and Developers
PAX East is run by Reed Pop, the parent company of GamesIndustry.biz