CD Projekt signs new agreement and ends dispute with The Witcher author
The game developer has the rights to the IP in video games, graphic novels, board games and merchandise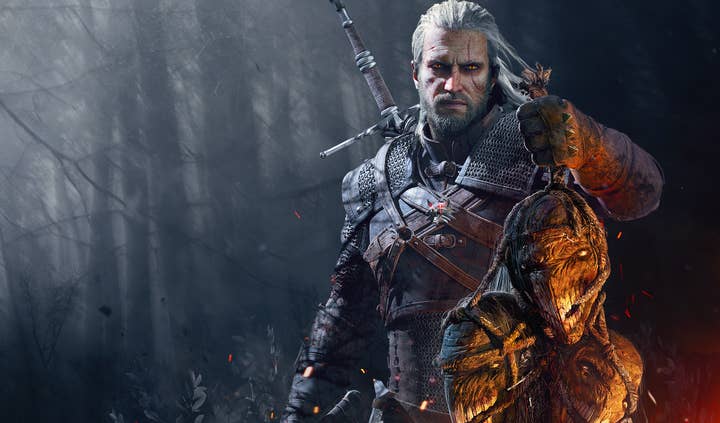 CD Projekt has ended its disagreement with The Witcher author Andrzej Sapkowski.
The game developer will continue to have the rights to the IP in video games, graphic novels, board games and merchandise.
"We've always admired Mr. Andrzej Sapkowski's works -- a great inspiration for the team here at CD Projek Red," said president and joint CEO Adam Kiciński in a statement. "I believe today marks a new stage in our continued relationship."
Sapkowski had signed over the game rights to The Witcher to CD Projekt for an upfront fee, turning down any potential royalties. He told Eurogamer later about the deal: "I was stupid enough to sell them rights [to all of my novels]. They offered me a percentage of their profits. I said, 'No, there will be no profit at all - give me all my money right now! The whole amount.' It was stupid. I was stupid enough to leave everything in their hands because I didn't believe in their success. But who could foresee their success? I couldn't."
Following this, he publicly demanded over $16 million in royalties from CD Projekt, claiming that under Polish law he had been wrongfully underpaid for his work. CD Projekt dismissed the claim, but said: "It is the Company's will to maintain good relations with authors of works which have inspired CD Projekt Red's own creations. Consequently, the Board will go to great lengths to ensure amicable resolution of this dispute; however, any such resolution must be respectful of previously expressed intents of both parties, as well as existing contracts."
It appears that the desired amicable resolution has been achieved. The statement from CD Projekt states that: "The agreement satisfies and fully clarifies the needs and expectations of both parties, past and present, and sets out a framework for the future cooperation between the two sides."
CD Projekt is currently working on Cyberpunk 2077, which is due on April 16th. It has committed to future The Witcher titles.
Meanwhile, The Witcher mini-series was released on Netflix in December last year and became one of the most popular shows during the festive period. In fact, it is already the most streamed Netflix TV show in the UK.