CD Projekt Red will shut down Gwent on consoles
Players will be able to copy accounts to PC, mobile via GOG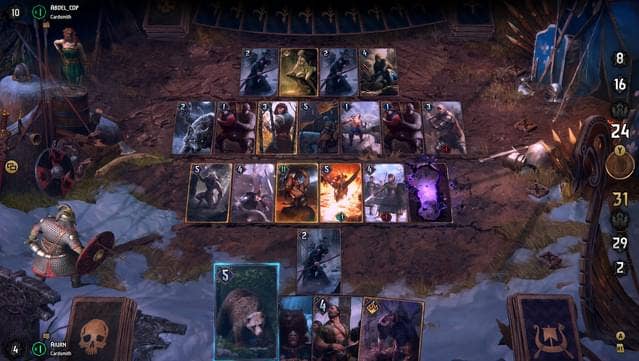 CD Project Red has announced it is beginning the process of shutting down its Witcher-inspired card game, Gwent, on consoles.
In an official announcement, the studio stated that it is struggling to support feature parity for the game across multiple platforms, particular with the recent iOS launch and the Android version on its way. It has therefore decided to limit the game to PC and mobile, the two most popular platforms.
Rather than simply end the game on consoles entirely, players will be given the option to copy their account progress to a GOG account (used for both PC and mobile version of the game) that does not already have Gwent data on it. The process for copying accounts over will open on December 9, and will last for six months, ending June 9, 2020.
Gwent on consoles will essentially be "frozen" in its current state beginning on December 9. Though the game will still be playable and progress can be copied over to GOG, console versions will no longer be updated or have content released for them and cross-platform matchmaking will cease to be supported. All real-money purchases in the console version have been disabled beginning today.
PS4 players will be unable to copy the in-game, premium currency Meteorite Powder to their GOG account, and must spend it before requesting the transfer.