CD Projekt Red: Cyberpunk 2077 "in a complete form," further delays unlikely
Aside from minor localization difficulties, studio says development "business as usual" despite COVID-19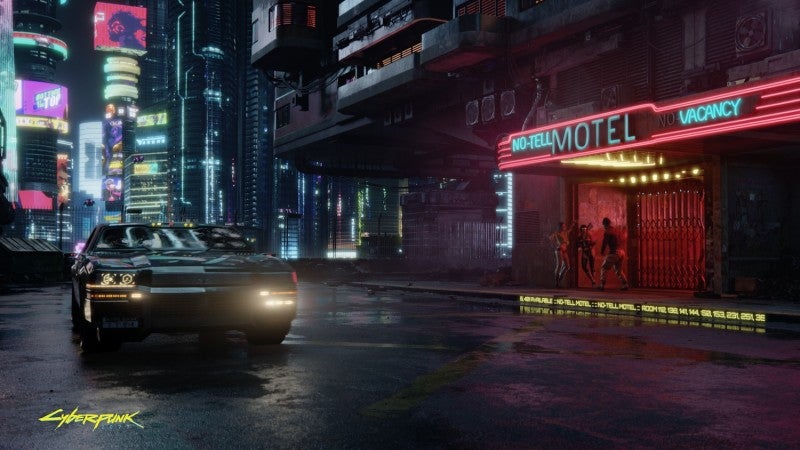 As the industry begins to see the impact of COVID-19 on game release dates, CD Projekt Red is currently "comfortable" that Cyberpunk 2077 will hit its September 17, 2020 release date.
In a call with investors discussing the company's 2019 financial results, senior vice president of business development Michal Nowakowski said that the game is already "in a complete form."
Currently, he said, the studio was using the remaining months to polish Cyberpunk 2077, fix bugs, work on its day-zero patch, as well as ensure it passes certification.
"There are some difficulties with the localization process, specifically with recording some of the actors," Nowakowski said. "Most of the studios are closed down right now, at least for the time being."
"However, we have managed to record the vast majority of the voiceovers, but there are always some last pick-up sessions, and we're not very worried about that because that's something we can record even later and add in the form of a digital patch, so by the moment the customers actually buy the game in September they would just download a file which would add the missing pieces of recordings. But that process has been hampered a little.
"It's not something we identified as a major, major risk. But this is literally the only thing that's on our radar. Everything else we are either already past that hurdle so we're not really impacted by it, or things are progressing smoothly or business as usual."
He also added that the game had already been submitted for ratings, and there was no expectation it would be unable to obtain ratings in major or non-major markets.
Continuing to field questions from investors, Nowakowski was firm that he did not foresee any risks at the moment that would prevent Cyberpunk from launching in September, including the chance that other major titles might get delayed into September due to COVID-19.
"We're definitely not planning to move our dates because someone else is going to land in the window," he said.
"You're never launching in a time that's exclusive to you. There's no such thing. September has always been a competitive period of time and we've always been aware of that. If it becomes a tad bit more competitive, that's fine. We believe we're going to be launching with a title that's going to be a must-have title."
He also affirmed that the company was unperturbed by the switch to an all-digital marketing strategy without E3 or other conferences, and in fact had been planning for the possibility since mid-February.
"One has to remember that while E3 is super important, the conferences are presented to the vast majority of consumers in a digital format," he said.
However, he said CD Projekt Red also has prepared for a physical marketing strategy, and is able to integrate it if it becomes reasonable to do so.