The Witcher 3's second-biggest year drives CD Projekt revenues to $124.7m
Downloads drive RPG's ongoing success, company still confident of September launch for Cyberpunk 2077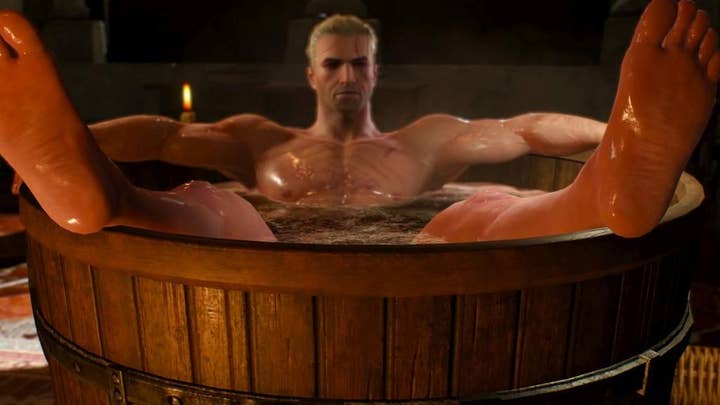 The CD Projekt Group enjoyed a significant boost to revenues and profits thanks to a surge in sales of The Witcher 3.
The group made 521 million PLN ($124.7 million) in sales revenues for the 12 months ending December 31, 2019. Of this, 421.8 million PLN ($101 million) came from digital game sales, and 50 million PLN ($12 million) came from boxed units.
This marks a 44% increase on the 326.9 million PLN ($78.2 million) made in 2018. That year, digital sales generated 335.8 million PLN ($80.3 million), while boxed made 23 million PLN ($5.5 million).
The Group's digital marketplace GOG.com reported revenues of 162 million PLN ($38.8 million) for the year.
The Witcher 3 continues to be the company's star title, shifting approximately six million units in 2019. This marks the second highest full-year sales for the game since it launched in 2015, when it racked up around nine million sales.
By comparison, the acclaimed RPG sold around three million copies in 2018.
In his opening remarks for the company's full report, President and CEO of the CD Projekt Group Adam Kiciński acknowledged that the Netflix show "[contributed] to increased recognition of The Witcher brand."
The announcement and launch of the Switch version also helped to raise awareness throughout the year.
A breakdown in the company's financial report shows that the newly-launched Switch edition accounted for 11%, with PC still taking the bulk of sales at 53%. PS4 followed with 26% of sales, and Xbox One accounted for the remaining 10%.
The vast majority of copies sold -- 82%, in fact -- were digital, the highest percentage of download copies since the game launched. In 2015, only 29% of copies sold were digital.
Naturally, Europe was the game's biggest source of sales, accounting for 37.2% of all units, but Asia outstretched North America, representing 27.9% and 25.6% respectively.
The group also reported record full-year expenditures on development at 165 million PLN ($39.5 million), most of which is likely to have been poured into Cyberpunk 2077 given Kiciński's comments of "intensive development" on the game last year.
This figure also represents 42% of the cumulative 386 million PLN ($92.4 million) the CD Projekt Group has spent on development to date.
The company grew in other ways last year, increasing its headcount to over 1,000 and purchasing the campus in Warsaw where it has been based for 20 years. There are now plans to expand its operations in the Polish capital.
Kiciński concluded with comments on the ongoing COVID-19 pandemic and the upcoming release of Cyberpunk 2077, which was delayed to September earlier this year.
"Since mid-March we have been working from home, while ensuring continuity of all our of operations," he wrote. "Our goals haven't changed; first and foremost, we intend to release Cyberpunk 2077 in September. We feel motivated and have the necessary tools at our disposal to meet this goal.
"We also believe that our longstanding strategy of avoiding debt and accumulating cash reserves makes us well prepared to meet any hardships which may be in store during these troubled times."