CD Projekt Red: "Everyone is feeling the pressure on Cyberpunk 2077"
But the studio's new crunch stance has been a boost to staff morale, says quest director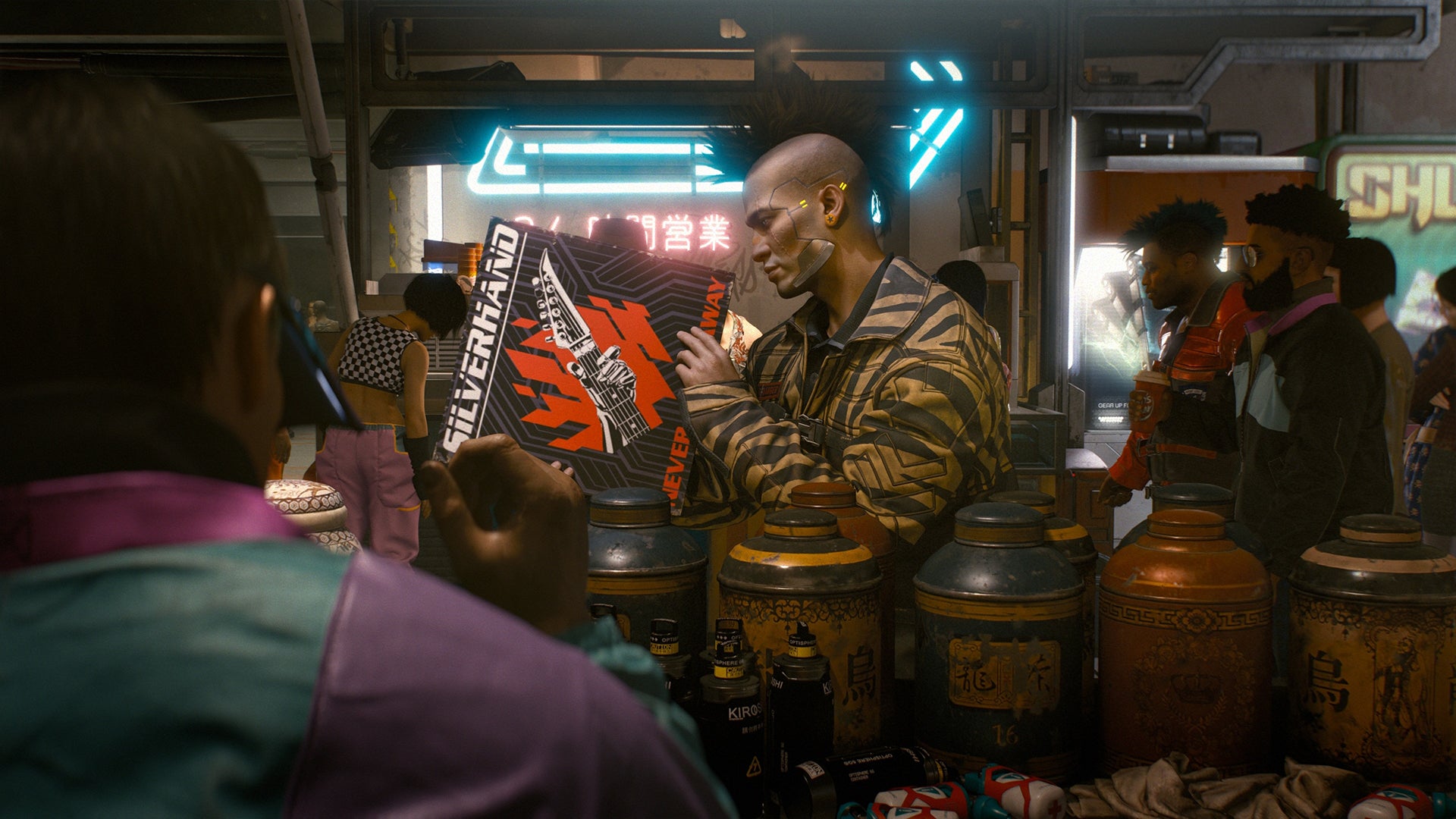 For two years in a row, CD Projekt Red has seen Cyberpunk 2077 dominate E3.
ICO Partners revealed that the open-world RPG received more press coverage than any other game during E3 week, but we didn't need data to discover that. GamesIndustry.biz spoke to our sister publications ahead of the event about what they were most looking forward to seeing, and Cyberpunk was the unifying response. And the moment Keanu Reeves brought the house down during Microsoft's press conference, it was apparent that CD Projekt Red had done it again.
Now the team just has to manage the impossible task of living up to the hype when the game launches in April next year.
"It goes both ways," begins Mateusz Tomaszkiewicz, quest director on Cyberpunk 2077. "First of all, it's super exciting because obviously you want people to love the game you are making and to be excited about it as much as we are. On the other hand, it's stressful because it's a huge pressure, especially now we have a release date announced.
"There's a big pressure on the whole team to deliver the game on time and to a high quality"
"There's a big pressure on the whole team to deliver the game on time and to a high quality. I would say it's also motivating because it gives us a very clear goal. We can see from the reaction that it's been very well received. If we deliver this, there is a chance it'll be very successful. Everyone in the office is feeling this way; now we need to do this and it'll be really cool."
The big moment for Cyberpunk 2077's second E3 appearance was the reveal of Keanu Reeves as the character of Johnny Silverhand. The casting did not leak ahead of the reveal, and the audience reaction was impressive when Reeves appeared on stage. It also spawned the 'You're breathtaking' meme, which would go on to dominate the show (and will no doubt have a life beyond it).
"I'm surprised we kept it secret," laughs Tomaszkiewicz, who adds that Keanu Reeves was the only real choice for the character. "We were thinking about who [Johnny] is as a character. He is a rebel and is standing against the oppression; he's standing for an idea. A lot of characters that Keanu has played in his career were like that as well. We felt it was a natural pick for the character.
"Also, I'm not sure if you know this, but he's also played a lot of characters called John or Johnny, which creates this cool link [Johnny Silverhand is from the original Cyberpunk RPG series]. In general, we felt it was a natural pick and he's a very experienced actor. We were very excited to be working with him."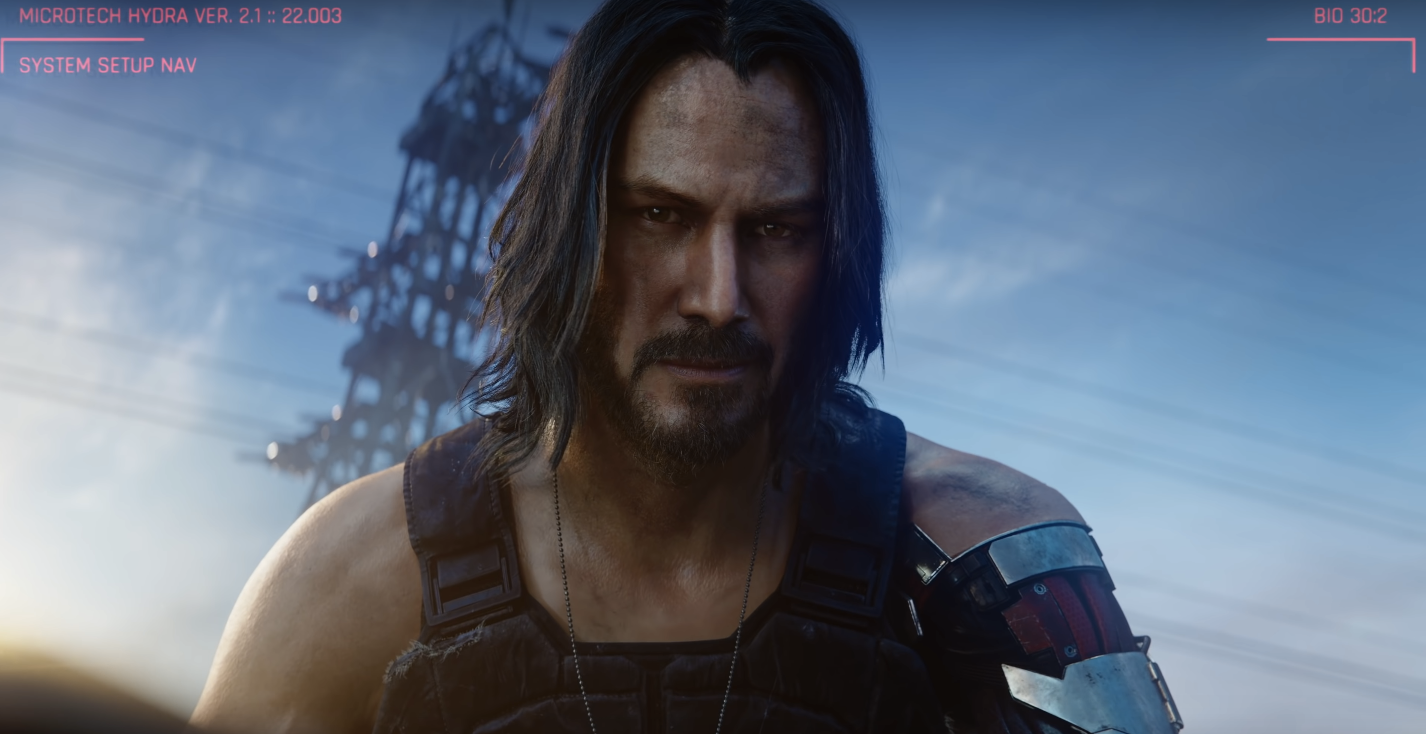 E3 may have been a dominant performance for Cyberpunk, but it wasn't without its detractors. There were concerns over an E3 demo that featured a group of predominantly black characters called "Animals", and concerns were raised over a transgender image in an in-game ad. It has been necessary for CD Projekt Red to state its defence on both.
And a month before E3, CD Projekt Red's management came out to address the issue of crunch at the company. In an interview with Kotaku, the firm talked about a new policy of "non-obligatory crunch," in an effort to eliminate the feeling that staff must work excessive hours.
"Artists, I believe, crunch; movie makers, painters, sculptors and so on"
The interview was read by everyone on the team, Tomaszkiewicz tells us, and generally it has gone down well amongst the staff.
"When the article came out, that piece with Adam and Marcin, everyone in the office obviously read it and we had discussions about it," he tells us. "I would say it was a very positive thing. I think it worked well for us. Everything that was necessary to say about the subject was said during that specific interview. I'd say it had a positive impact for the company and on people's morale."
Tomaszkiewicz notes that the "non-obligatory" part of the policy -- an element that has faced some criticism -- comes from the fact that some of the studio's staff simply want to put in the extra hours.
"It's especially visible not just in games but in the industries where you work on projects that you are passionate about and you want to deliver something special. Artists, I believe, crunch; movie makers, painters, sculptors and so on... When you create something with passion and you want it to be really, really good, you're willing to go this extra step for it."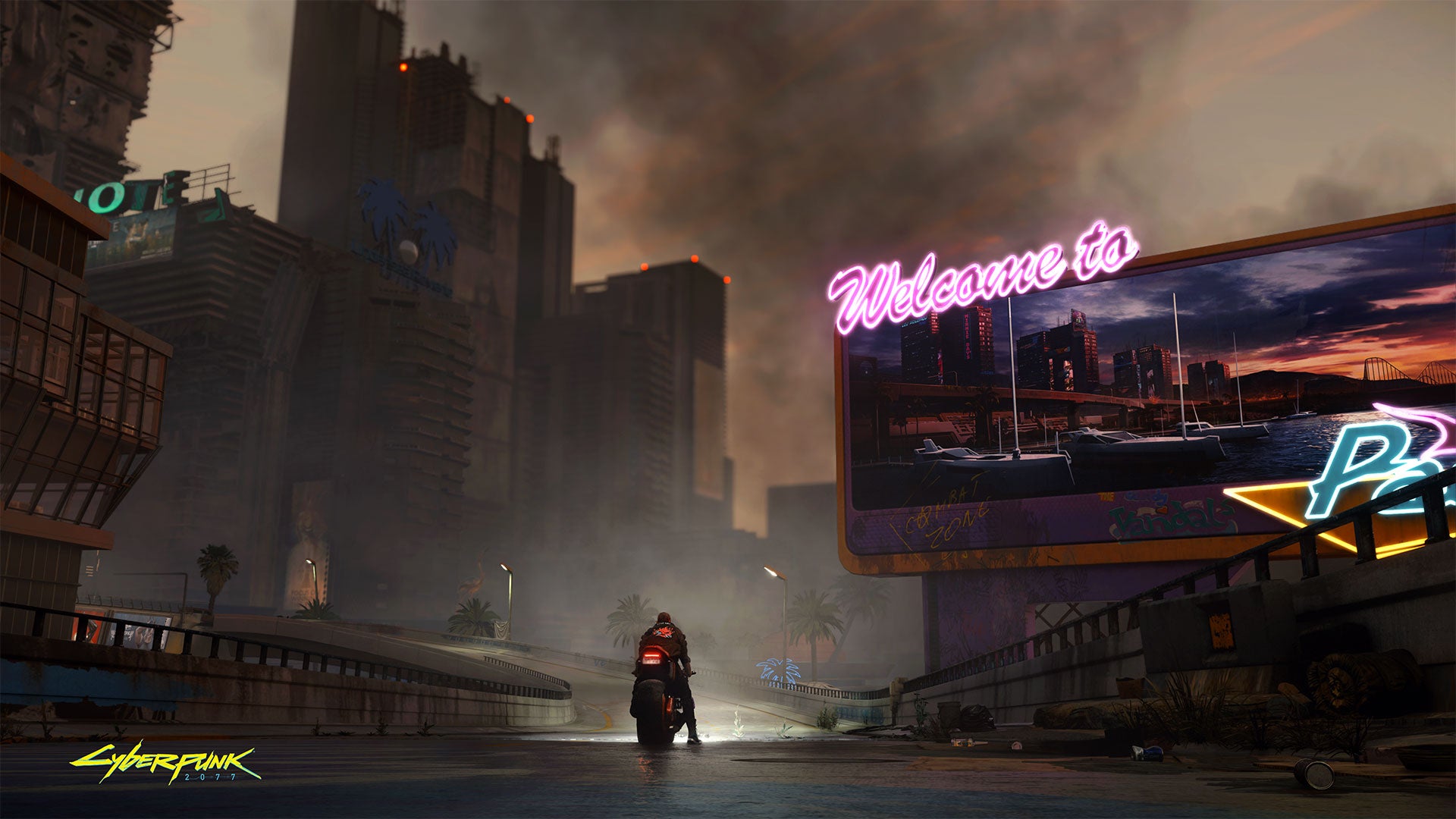 There's been a lot of change at CD Projekt Red over the past five years. The Cyberpunk 2077 team is "at least twice the size" of The Witcher 3 team, thanks to the company having to add experts from different fields -- whether that's for the shooting mechanics, or the driving segments. It's all in the effort to deliver a strong curtain closer on this generation of consoles. Think of it as this generation's Grand Theft Auto V.
"We have hired a lot of talented people to work on those," Tomaszkiewicz concludes. "The driving model, for example, we'd never had anything like that in The Witcher games, because obviously you don't have cars. We have acquired a lot of talented people throughout these years. On top of that, we've brought a lot of experience in lessons we learned from previous projects; how to build an open world, how to build a narrative in it in a compelling way, how to build compelling characters and how to do good writing.
"On top of that we've added this new layer of non-linearity in the gameplay. This is a very big thing for us in this project, to not only give you options to play the story the way you'd like to play it, but also to play the game the way you'd like to play it -- mix different styles of play. You can shoot your way through some missions, or you can stealth through them, or you can open additional ways of going through them based on the character development.
"All of that stuff, a lot of it is very new for us. This is something of a challenge we've made for ourselves; to push the genre a little bit further. That's what we're always trying to do. We're trying to push the limit of what is great."