CD Projekt dismisses investor fears over Cyberpunk and Half-Life: Alyx release clash
"That niche is very, very, very -- and I could add a few 'verys' here -- small"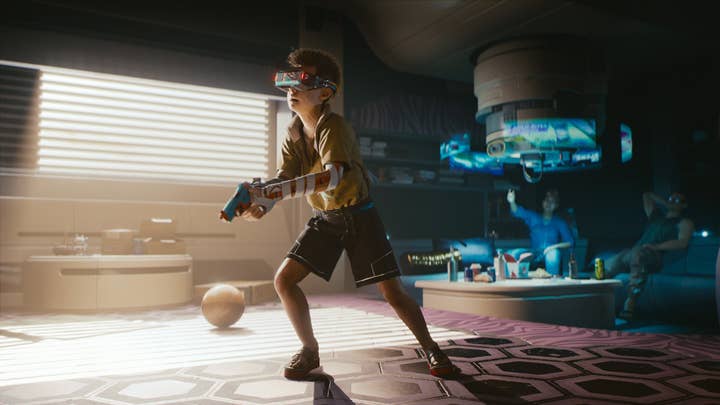 CD Projekt Red has assured its investors that Half-Life: Alyx proposes no threat to the commercial performance of Cyberpunk 2077 -- emphasising how small the VR market remains in the process.
Valve's long-awaited return to the Half-Life franchise is slated for release in March next year, around a month ahead of CD Projekt Red's first big RPG since The Witcher 3.
The proximity of those expected release dates was raised by the Polish company's investors, in a Q&A session following the publication of its financial results. As Yahoo Finance's edited transcript of the session shows, the investor was concerned that the lure of Half-Life could pull users away from Cyberpunk despite being a VR exclusive.
"I think it was a surprise for everybody, but I think not in a way you are suggesting," replied Michal Nowakowski, CD Projekt's VP of business development. "VR remains a... niche of the market -- like it's very, very small."
Nowakowski framed the existence of Half-Life: Alyx as a play by Valve to grow its own VR hardware business -- which now includes the Index, perhaps the most sophisticated and expensive consumer VR headset on the market. In terms of the game's potential reach, however, Nowakowski was unequivocal.
"I have not heard of anybody building an actual solid business on VR so far"
"That niche is very, very, very -- and I could add a few 'verys' here -- small," he said. "So from the market perspective, are we afraid? No, because it's a very different niche."
Nowakowski also stated that, based on CD Projekt's interactions with "other major publishers," there is no strong desire among console and PC companies to push into the VR market.
"I have not heard of anybody building an actual solid business on VR so far," he added. "That may very well change in the coming years. Perhaps Half-Life will be this first stone that is going to turn into something larger as we go, but that's definitely not going to be the case come first half of the next year. I daresay it's probably not going to be next year."
These observations follow similar comments made by Xbox boss Phil Spencer, who explained the absence of VR from the company's Project Scarlett plans in terms of demand among consumers.
"We're responding to what our customers are asking for and... nobody's asking for VR," Spencer said, adding that "nobody's selling millions and millions" of units in the VR market.
Spencer has since responded to criticism from Twitter users that his stance was dismissive of both the games that have been made in VR, and the huge sums of money invested by companies like Sony, Oculus and Valve.
"Fair feedback," he said. "I've said publically [sic], I love how our industry has pioneered: AI, physics, 3D, RT, VR/AR etc. For us, it's about focus on our innovations right now. I've played some great VR games, I got to play HL:Alyx in the summer, amazing. It's just not our focus with Scarlett."